#GamblingTwitter — The Betting Conversation in the US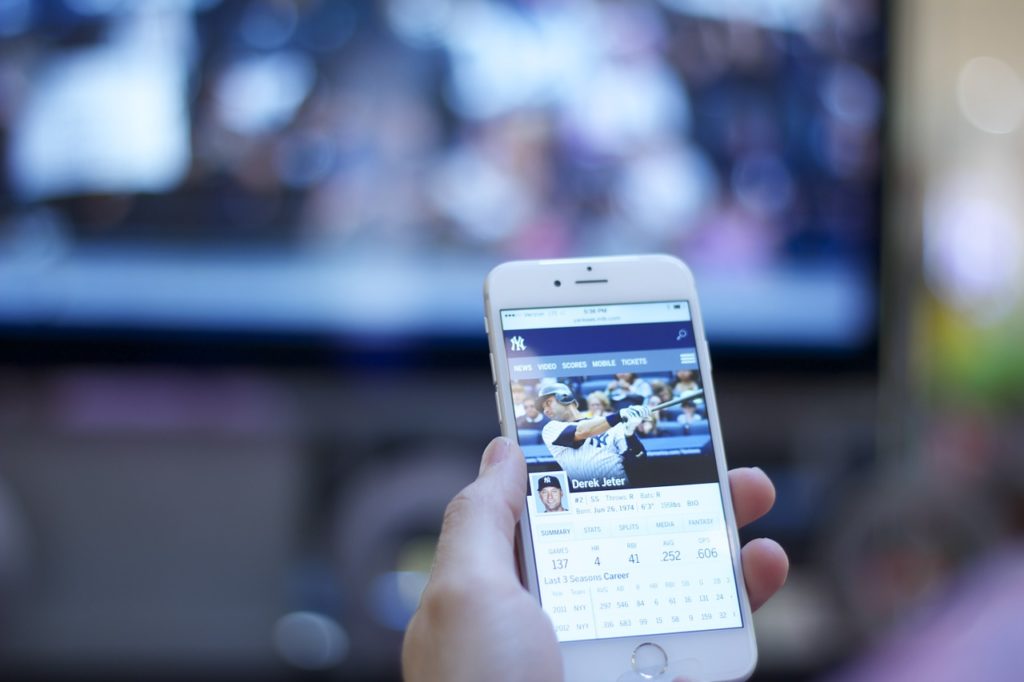 While betting on sports has long been legal in the United States, in places where gambling is legal, such as Nevada and Atlantic City, New Jersey, the market for it has rapidly changed over the last several years. Individual states, starting with New Jersey as a whole in 2018, following a Supreme Court ruling in the state's favor, thereafter began to legalize sports betting, to the point where more than half of the country's fifty states allow sports betting in some form.
Long popular in unregulated forms such as picking the winners of 'March Madness' or fantasy football, the ruling has allowed sports betting to enter the mainstream in the country, and the easy, quick, nature of Twitter has become the place for conversations about it. The hashtag #GamblingTwitter has increased in prominence, as would-be experts make their picks not only on the big-ticket sports domestic sports such the NFL and MLB but also less popular sports, such as tennis, the Premier League, and more.
Twitter and beyond
It's not just Twitter where gambling advice has taken off — it's easy to watch a range of television programs on picking one's fantasy lineup, or how to bet against the spread, or to tune in to podcasts doing the same, but in the constant churn of information, it's Twitter which has become the go-to source for information.
Indeed, some 70% of people who bet regularly on sports in the US use Twitter as a source of information, a figure that speaks volumes as to its suitability for a news outlet. This reach, though, is a product not only of its ability to be reactive, but also of its sense of community. On Twitter, the ability to interact with other users in real time allows people who follow the gambling community to adjust and comment on their bets, or others' coming good or not.
⚾️ Div Series Previews ⚾️

series:
🥞 #MARINERS (+220)
🍣 #YANKEES (-200)

gm 1:
🥑 MARINERS (+195)
🍣 #DODGERS (-215)#mlbplayoffs #alds #nlds #mlb #mlbpicks #mlbbets #baseballpicks #freepicks #freepicksdaily #sportsbetting #bettingpicks #sportsbettingpicks #GamblingTwitter pic.twitter.com/JHnctrgTtY

— Jake Lidon (@JakeLidonSports) October 11, 2022
Simple communication
While there is sometimes a level of negativity in these instances, as is always the case on Twitter, the level of investment, both monetary and emotional, adds a layer of passion and interest that is far more wide-reaching than other topics, such as NFTs or cryptocurrency, which have been similarly fast-growing of late. Too, the simplicity of sports betting, especially basic bets against the spread, means that there are far lower barriers to entering the conversation than one might have with sometimes inscrutable topics such as cryptocurrency.
This widespread sense of conversation is on full display with the fact that more than fifty million Americans are expected to wager on the NFL across the 2022 season, and more than 147 billion dollars is expected to be wagered in the country across all sports, a figure that will only continue to grow as more and more states legalize gambling. As further evidence of the vital importance of Twitter to the growth of the gambling community in the US, more than 60% of bettors on the platform place bets weekly, and more than half only started betting on sports within the last two years, as legalization rolled out across the country.
To be sure, the whirlwind of advice on the platform has its pitfalls — there are plenty of accounts peddling fake news or selling "inside information" but Twitter has shown an adaptability to deal with these sorts of accounts, and the improvement of their practices in the US in particular has been strong in the wake of the 2016 election, making it more attractive as a news source for those who are betting legally in the country for the first time.
More importantly, though, talent is being found. Individuals and trusted brand names can show off a proven track record and make names for themselves. DraftKings and FanDuel both have sports book accounts that number well into six figures, despite their relative infancy.
ALRIGHT YOU KNOW THE DRILL.

SHOW ME THOSE WINNING BET SLIPS ⬇️

— DraftKings Sportsbook (@DKSportsbook) October 11, 2022
These accounts post betting tips but also encourage fan participation, getting consistent engagement from users who are not just fans of teams or the sport, but who have been drawn into an investment on the outcome by the newfound, electric quality that sports betting has taken on in the country. #GamblingTwitter may just be in its infancy, but there is plenty more to come in the future!