Fortaleza is the Brazilian club with the highest concentration of interactions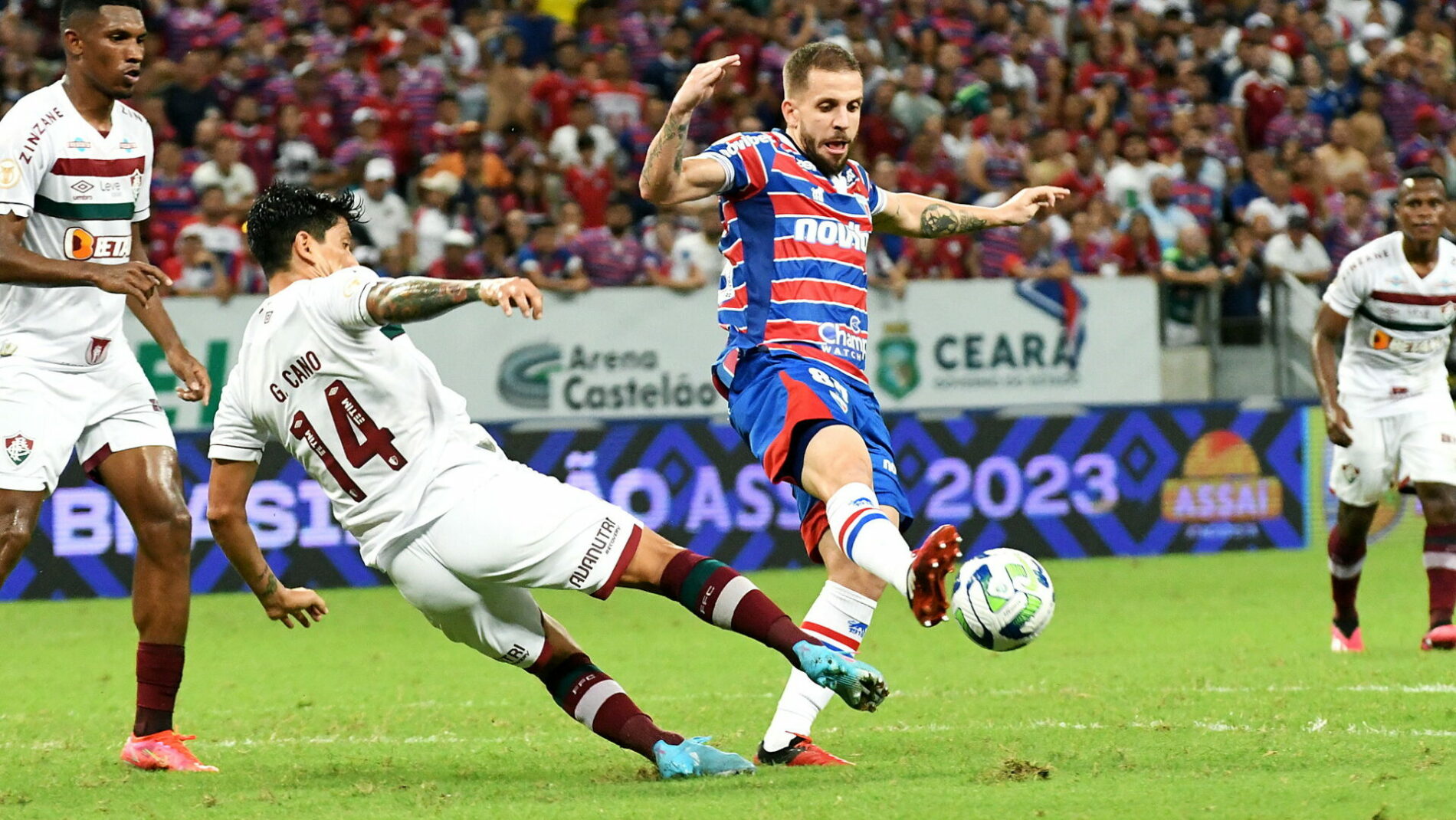 Fortaleza's good performance is nothing new, and it has allowed the club to make significant investments compared to rival clubs in the top flight of Brazilian football.
Proof of this was the announcement of Novibet as its primary sponsor, in an amounts close to 25 million reais per year, a record across the club's history, while another example is the recent signing of striker Marinho, who had been playing for Flamengo.
Fortaleza is also an example of good work when it comes to performance on social media.
Between January 2020 and June 2023, 87.56% of the interactions obtained by the club were on Instagram, which currently has more than 84% of all of the interactions on the four main social media platforms: Facebook, Twitter, Instagram and TikTok.
To get an idea of the size of this achievement, across the last 45 weeks, Fortaleza has been among the 10 teams with the most interactions on Instagram 26 times, ahead of clubs such as Grêmio, Internacional, Botafogo – the current leader of the Brazilian Serie A – and Atletico Paranaense, which, in turn, only featured once in the Top 10, despite having been a finalist of the 2022 Copa Libertadores and the winner of the 2021 Copa do Brasil.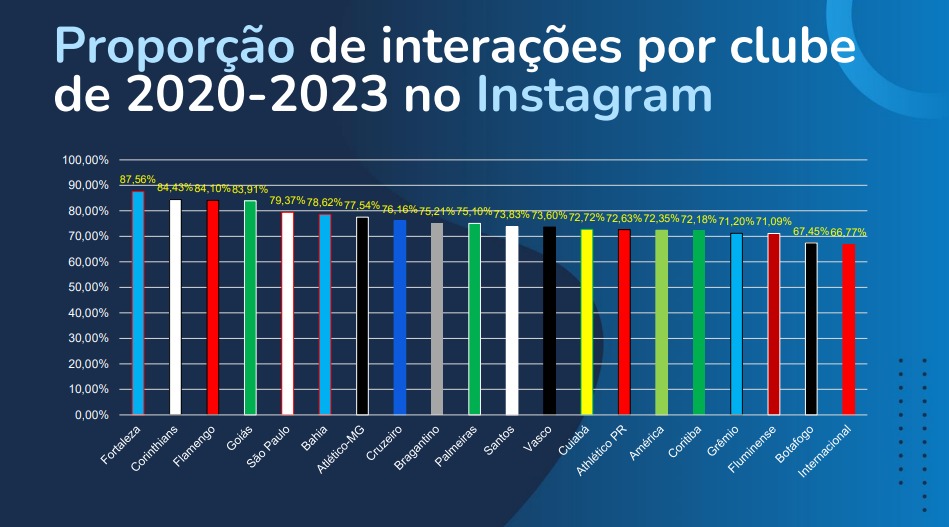 A clear strategy
Viktor Araújo, Fortaleza's Digital Content Coordinator, explains the club's vision in relation to Instagram, also analyzing this concentration of interactions – the highest in the country, compared to the other 19 teams in Serie A of the Brazilian Championship.
"Instagram is treated as our main communication hub to promote fan interactions with the club and athletes. Therefore, we always seek to develop creative content and use the best times for posting, in order to reach a greater audience both nationally and internationally, since we are among the 15 clubs with the most engagement in America per month," he says.
As a result, Fortaleza becomes a club which places little importance on other social media platforms with greater reach, which together account for just over 15% of interactions in Brazil.
To get an idea of this, on Facebook, Fortaleza is second among clubs with the lowest proportion (5.83%) – just ahead of Corinthians – while on Twitter the club is also the second lowest (5.4%), ahead of only Cuiabá.
Wagner Leitzke, Head of Social Media at Samba Digital, points out that Fortaleza shows a clear dedication to being where its followers are.
"Fortaleza's posture in adapting to digital trends and taking advantage of the opportunities presented by Instagram is admirable. By focusing its resources on the most popular social media channel, the club shows that it understands the importance of investing in platforms that generate meaningful impact and measurable results. This strategy not only allows the club to reach a significant number of people, but also maximizes the chances of conversion, strengthening ties with fans and building an engaged and even more passionate community".
Header: Fluminense/Flickr