HOW WE HELPED FORMULA 1 ATTRACT 29 MILLION YOUTUBE VIEWS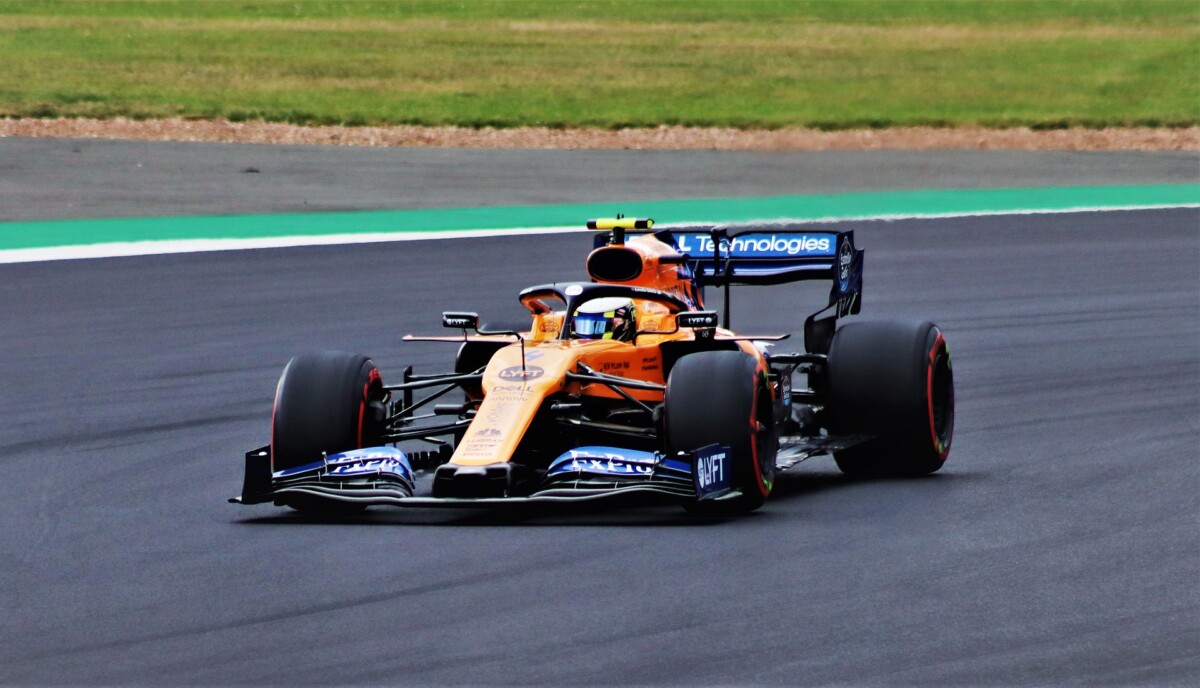 Using Subtitle Translation to Grow an International Audience – Formula 1 Case Study
In today's globalized world, it's important to be able to communicate effectively across borders. In order to do so ambitious companies hire professional translators to create multi-language subtitles for their videos. Multi-language subtitles can help your content reach a much larger international audience.
But translating subtitles isn't always straightforward. There are several challenges involved, such as choosing the right words or phrases for the target language, knowing the context, and ensuring quality control.
When subtitle translations are done right the results can be pretty astounding. In this case study we will take a look at how we helped Formula 1 to attract over 28 million views for 2 Grand Prix highlights videos on their YouTube channel.
WHY YOU SHOULD TRANSLATE YOUR VIDEO SUBTITLES
There are several good reasons for adding subtitle translations to your video content:
1.Subtitles improve accessibility
Approximately 15% of American adults (37.5 million) aged 18 and over report some trouble hearing. Subtitles help to prevent these groups from being excluded from enjoying your video content.
Subtitles are additional text displayed on the screen that display the audio commentary in a movie or video. They may also have audio descriptions when people are not speaking. There are different types of subtitles – closed and open. In general, we should be creating closed subtitles where possible.
Closed subtitles are where subtitles are an overlay on top of the video platform and can either be toggled on or off by the viewer.  On YouTube videos this can be achieved using the "Subtitles/Closed Captions" setting on video controls.
2.Subtitles extend your potential audience
With the rise of global video platforms, more and more video owners are seeing the value of adding subtitles to their videos so that their content is available in multiple languages. By including subtitles in multiple languages you are effectively increasing our potential audience reach. Viewers who may not watch a video because they do not understand the original language can select the relevant subtitles for their own language.
3.Subtitles help you reach viewers in more locations
Your potential users aren't always watching videos at home on TVs or desktops, in a quiet room. Quite often they are watching them while at work, or traveling or in other public areas such as cafes – places where audio may be difficult to hear or where it would disturb other people. Subtitles allow your viewers to watch your videos wherever they prefer.
SUBTITLES TRANSLATIONS FOR F1
Our translators worked with the F1 social media team to create multi-language subtitles for both the Azerbaijan and Abu Dhabi 2021 Grand Prix Highlights videos.
We delivered translations for F1 in English,  Spanish, German and Italian and Portuguese (F1 is one of the most popular sports in Brazil). The results have been incredible.
—
Abu Dhabi 2021 Grand Prix Highlights 
Formula One's highlights video for the 2021 Abu Dhabi Grand Prix currently has over 16 million views and is currently the third most viewed video in the F1 YouTube channel.

Azerbaijan 2021 Grand Prix Highlights
The highlights video for the 2021 Azerbaijan Grand Prix currently has over 12.5  million views and is currently the ninth most viewed video in the F1 YouTube channel.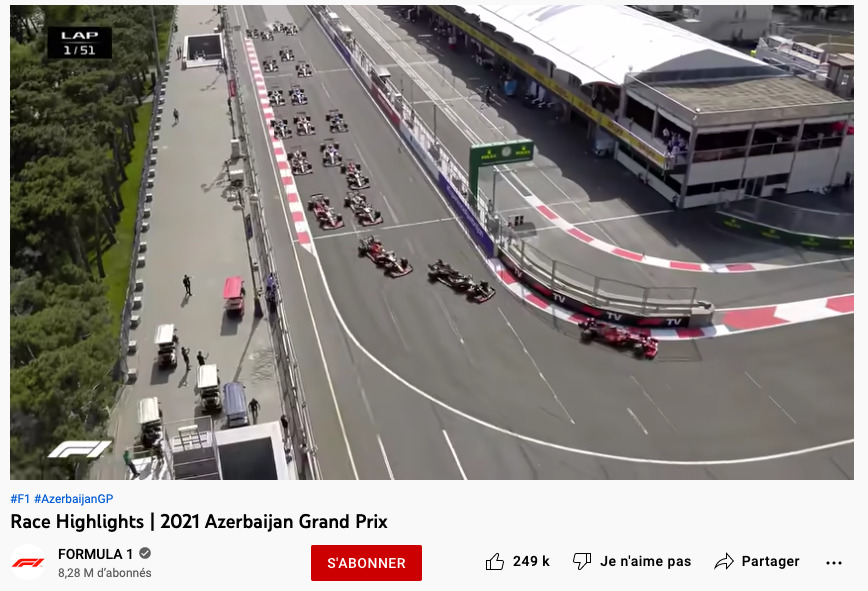 We are incredibly proud to have played a part in helping F1 reach such a large global audience for their YouTube videos.
On working with Samba and using our Sports Translate platform Sam Barker at F1 said:
"F1 worked with Samba Digital and their Sports Translate platform to help improve accessibility with multi-lingual subtitling on our most popular video content for fans all over the world. Pushed with aggressive service targets, and the intrinsically technical set of vocabulary that the sport carries – the team at Samba excelled. Communication, commitment to delivery and final output has been exceptional from start to finish."
SAM BARKER – SOCIAL MEDIA MANAGER – FORMULA ONE
—
Sports Translate produces subtitles in all major language combinations and for most sports related uses, including press conferences, news reports, documentaries, digital billboards and advertising content.
Our online service makes it quick and easy to localize your global marketing content. To discuss your translation and localization requirements, get in touch.