Fluminense is the world's most-engaged club in April!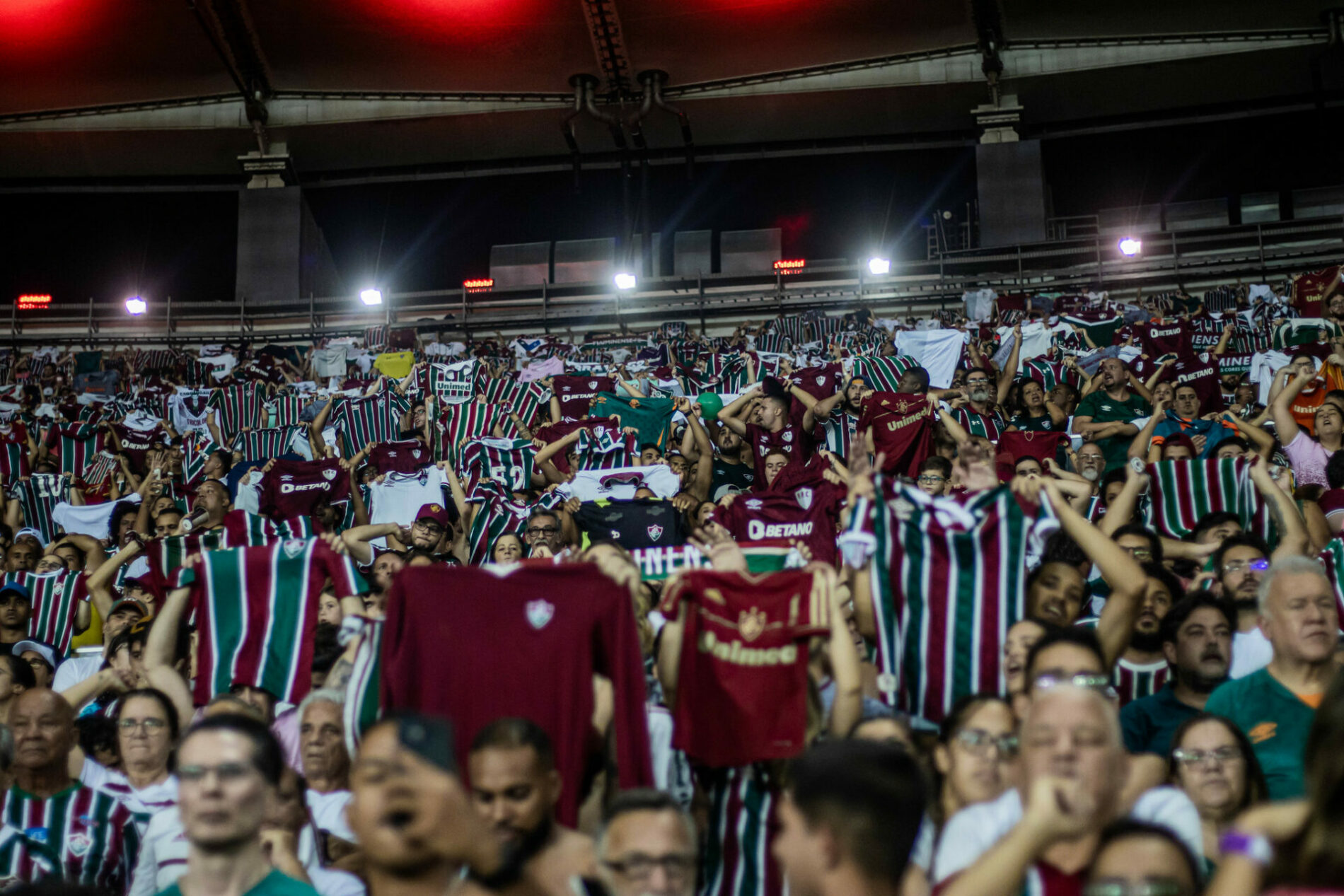 Fluminense became the team with the highest rate of engagement among the main football clubs on the planet in April. This is shown by the monthly analysis developed by Samba Digital, a sports marketing agency specializing in brand internationalization.
With a 61% engagement rate, Fluminense maintained the high levels of interaction that it has achieved in 2023 in its digital relationship with its fans and followers on Instagram.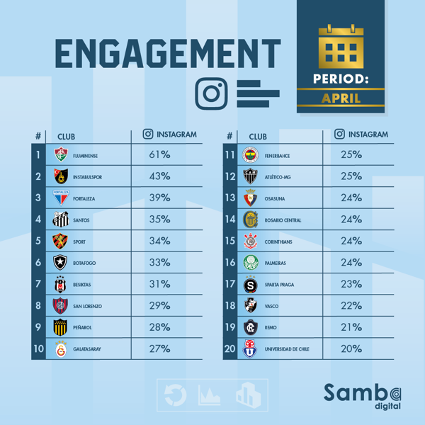 In case you don't know what engagement rate means, it represents an average of interactions (likes, comments, shares) among followers. With the engagement rate, one can make a direct comparison between accounts, regardless of their number of followers.
In this way, this "honeymoon" between the fans and the team was clear in their performance on Instagram, a social media platform that accounts for, on average, about 80% of all weekly interactions across the combined set of channels (including Twitter, Tiktok, Facebook and Instagram) for the 20 official pages of the clubs that compete in Serie A of the Brazilian Championship.
In addition to this 61% engagement rate, Fluminense also stood out as the 20th-ranked club in the world in terms of number of interactions, with a total of 23.8 million interactions during the month of April.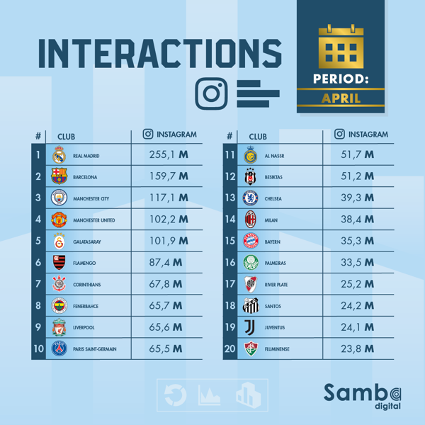 The growth in Fluminense's Instagram performance in 2023 is noteworthy, but overall, the club ranks 25th among the clubs that had the most interactions in the current year.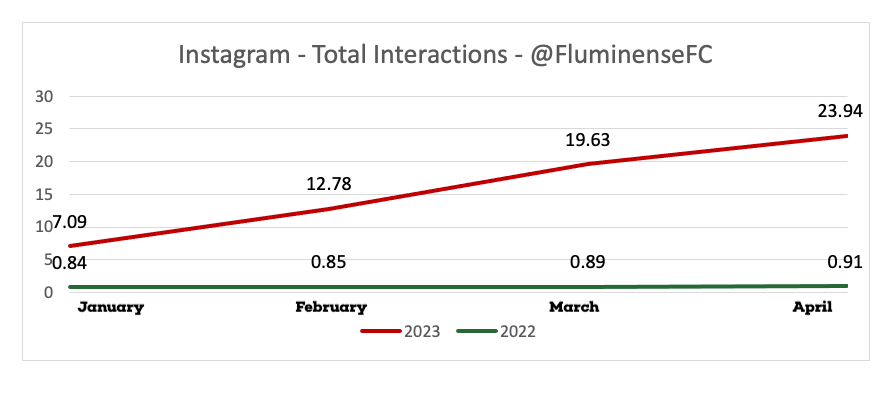 Among the posts with the best performance in April, there are two protagonists in common: left-back Marcelo and coach Fernando Diniz.
So much so that the post with the best engagement rate in the month shows the left back, and the caption repeats the coach's jargon, which has already won over the fans and also the professionals who manage the team's social media. In total, it has received more than 420,000 interactions.
The team's winning their second consecutive state championship also stands out among the content that has most captivated fans. Here, we see the moment of celebration in which Diniz shows his happiness as he jumps, screams and somersaults, the "official" design of the team's second championship, the moment of lifting the trophy and the irreverence of Felipe "Ousado" Mello were, respectively, the 4th, 5th, 6th and 7th best posts for the month.
Header: MARINA GARCIA/FLUMINENSE FC Flickr