England leads the way after Week One of the World Cup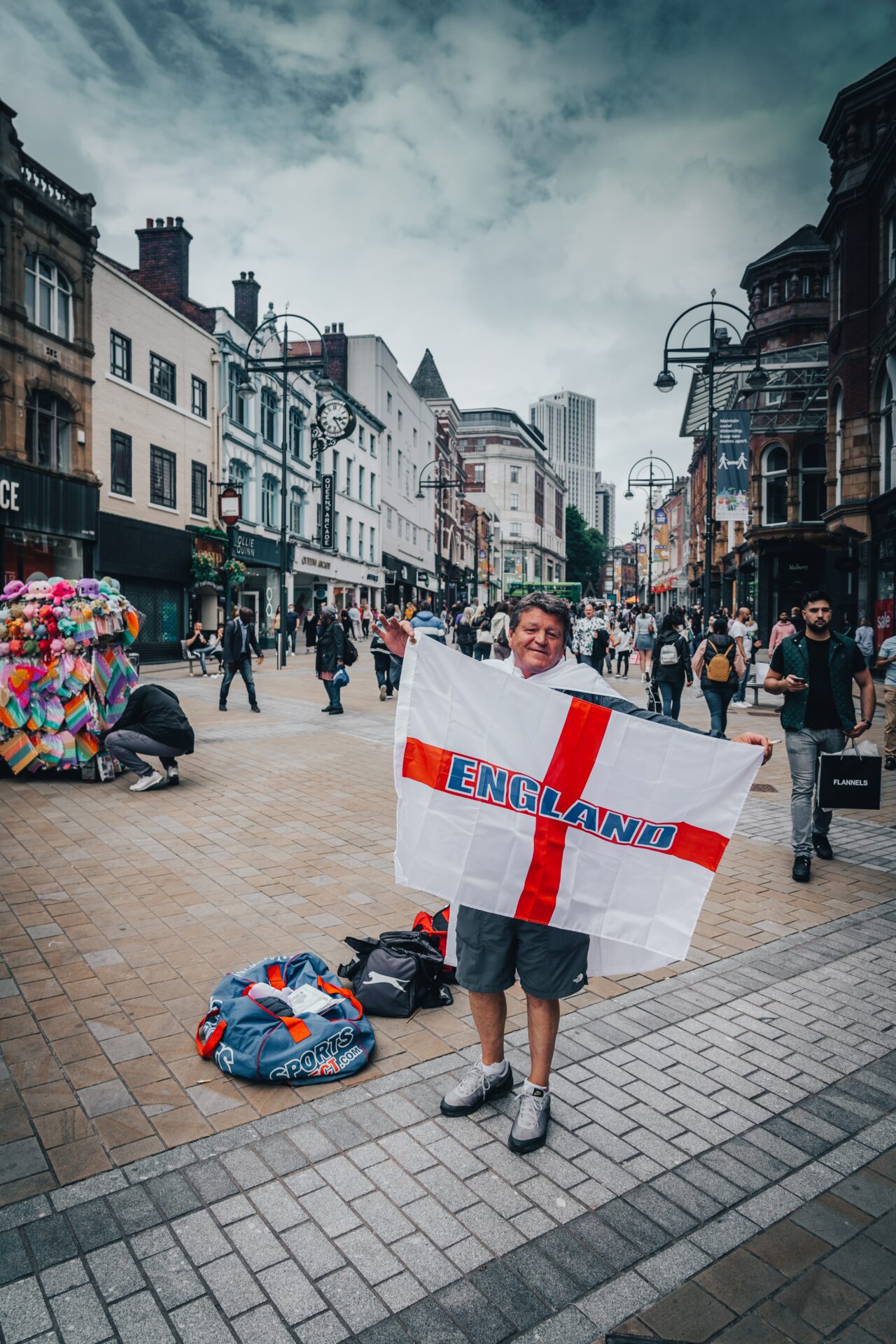 Throughout the World Cup, we here at Samba Digital are keeping a close eye on each of the participants' success on social media. In this latest report, we look at how England, after a comprehensive win over Iran, and an important match against the United States, are leading the way on Twitter.
Between November 20th and 24th, the initial 16 games of the first round of the FIFA World Cup Qatar 2022 were played, and the whole world was watching these games. Social media has kept the conversation going during the matches, as is the case in practically all of the major events that take place in our world.
Interactions
Over the course of this first set of matches, Twitter totaled 5.26 million interactions with the 2401 posts made by the 32 national teams.
The standout has been England by some distance, as they are the only team to surpass 1 million interactions (1.1M in total). The England Team's official page, which has the third-most followers on Twitter among the countries participating , represented 8.3% of the total number of posts in this period: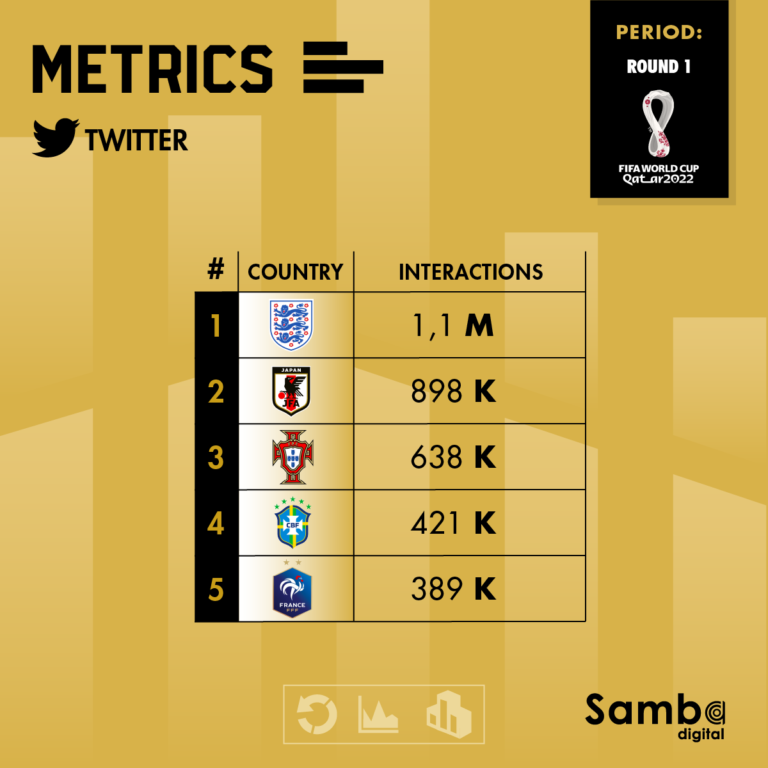 Engagement
Some of the team who had the most success with engagement, though, have far fewer followers than the most well-known national teams. This directly impacts the number of interactions overall, and to create a broader picture of the relative success of each, it's also important to look at their respective engagement rates. In this way, we can see more clearly who produced content that pleased and made their followers interact directly with the post.
Top honors here go to the surprising South Korea, as well as to Portugal and Japan, who, despite an average number of followers (1.4M and 1.2M respectively), managed to mobilize their digital communities to an impressive level, given the average engagement rate across the 32 national teams was 3.3%.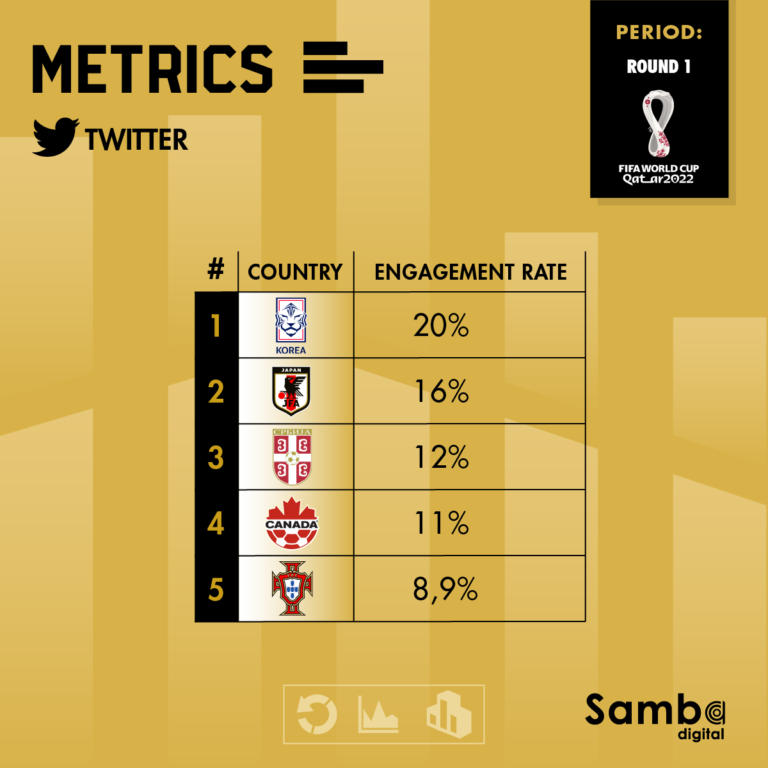 Follower growth
These successes have only added to the importance of the FIFA World Cup Qatar 2022, but another key aspect of the tournament is how well each of the teams has generated new followers — in this regard, England and Brazil stood out across the first round of matches as the teams added a combined 412,000 new followers.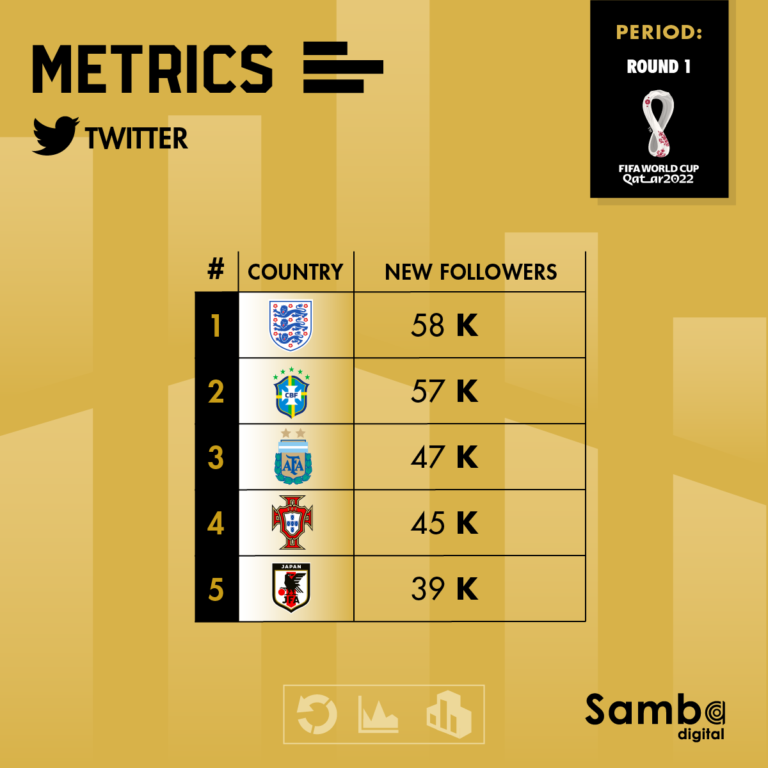 Number of posts
Finally, Mexico was the national team that posted the most in the first week 1 of the competition, while Tunisia and Iran did not make a single post on Twitter.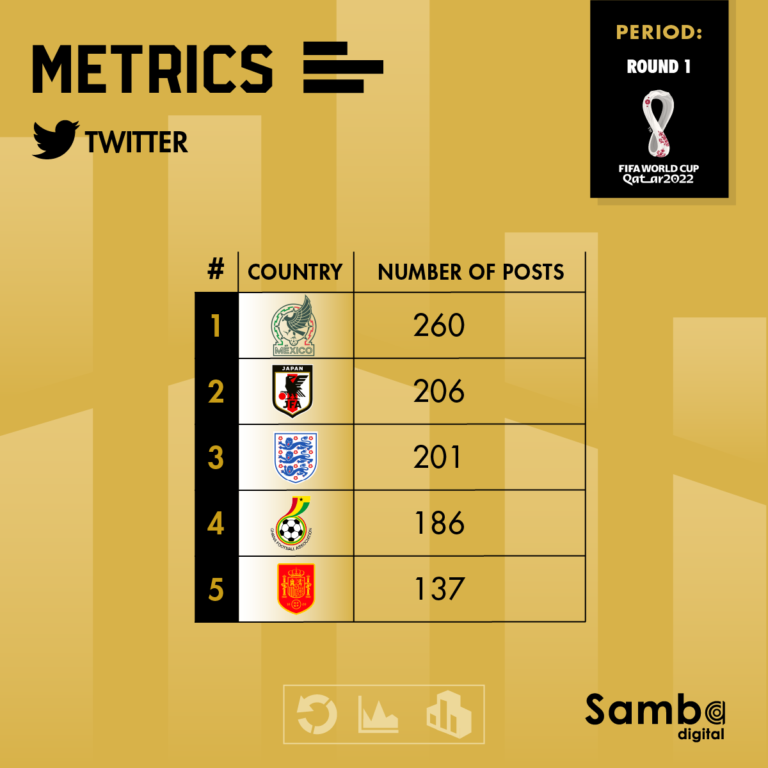 We'll continue to add coverage across the tournament as it continues, looking closely at how each of the participants are leveraging the event for success across social media.