Betcris becomes FC Juárez's official sponsor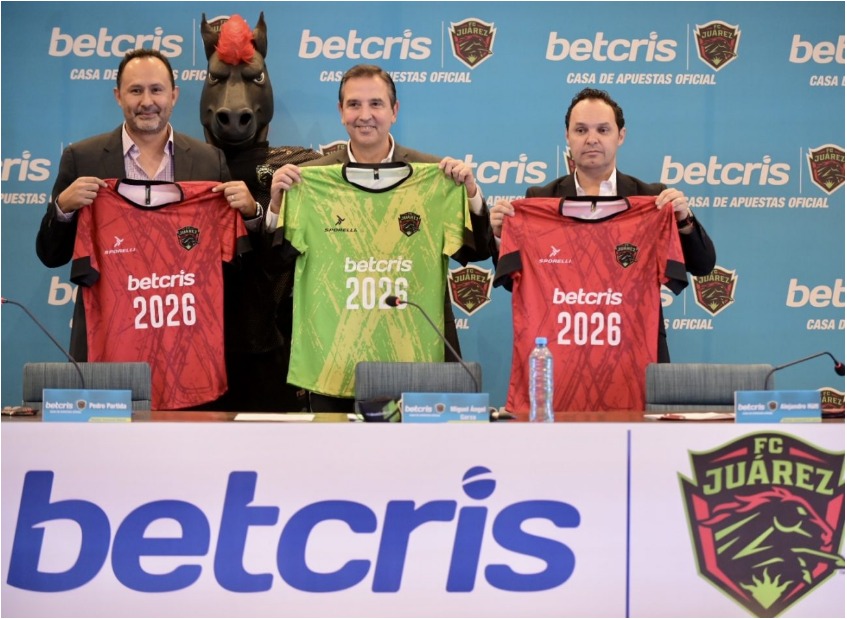 FC Juarez has signed an agreement with Betcris which would see the online gambling company become the official sponsor of the Liga MX team.
With the announcement of this partnership, the company is reaffirming its commitment of growing its brand in the Mexican market. The online gambling company has been expanding its football sponsorships rapidly in Central and South America. In March it unveiled sponsorships with nine top flight Honduras club's and they recently had agreed on a new three-year deal with Brazilian clubs Ceará and Fortaleza.
"The history that unites the leading sports betting company in Latin America with FC Juárez was one of the main reasons for signing this sponsorship. In addition to the trust in the project that the team's management and its other commercial allies are building, it is a formula that bets on success.
"Betcris welcomes FC Juárez to their family and they look forward to continuing to grow together and achieving their goals both in sports and business." Betcris official statement
Betcris had initially started its operations in Mexico specifically in Ciudad Juárez, Chihuahua, Mexico. The company highlighted its history as one of the main reasons for signing this sponsorship agreement.
Additionally, the company has stated that it looks to promote a 'unified sports gaming industry' throughout Latin America, as it continues to expand into new countries in the region.
With the announcement of a deal with FC Juarez, Betcris would see its sponsorship portfolio expand which includes the MLB, NFL, Mexico National Team, Ecuador National Team, and a series of other clubs and leagues in the industry.
Learn more about Betcris announcing tie-ups with Brazilian clubs Ceara and Fortaleza