Argentina's Top 5 Sports Marketing Agencies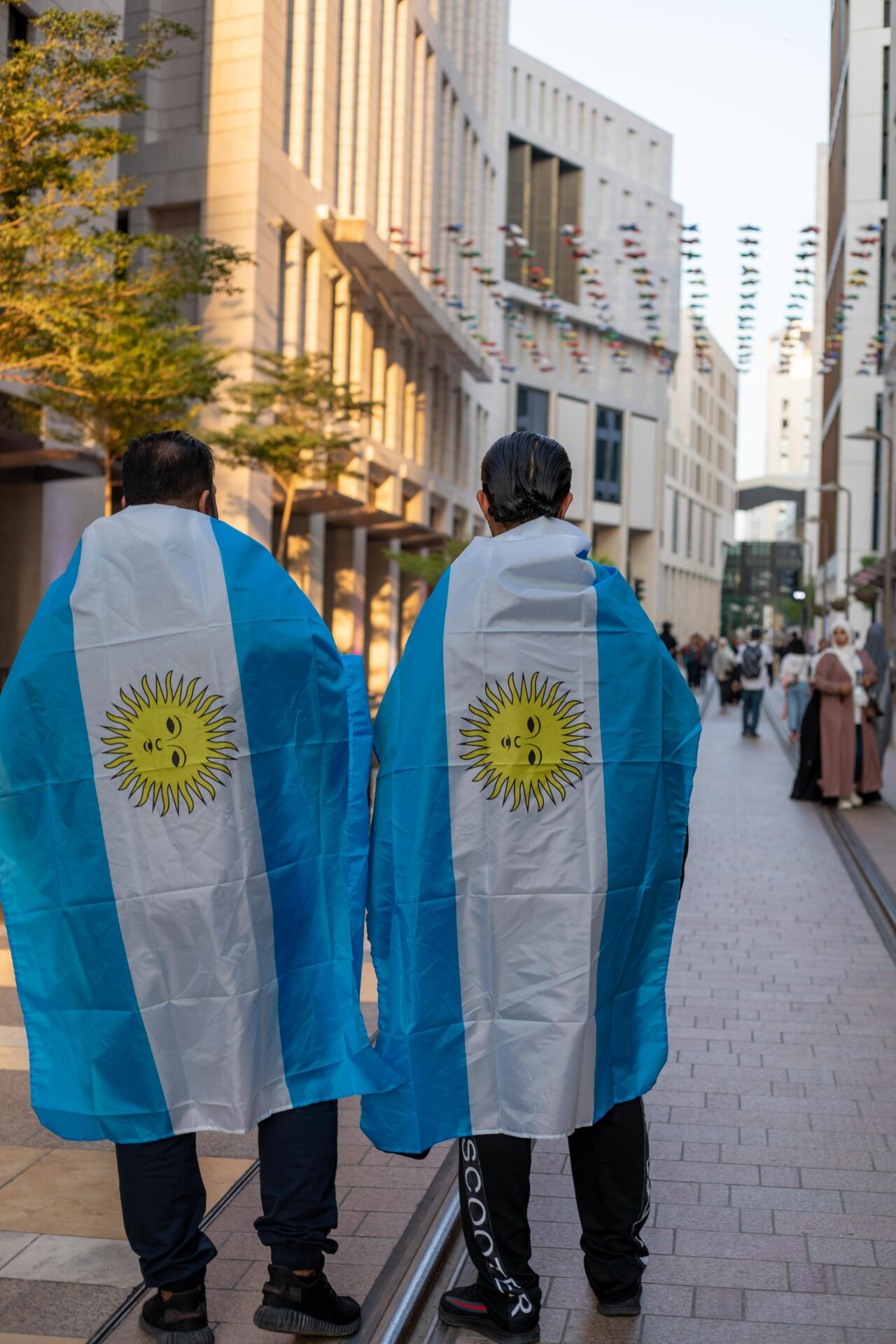 Like everything in these times of specification and micro-segmenting, the public has become increasingly demanding when it comes to relationships with their clubs and their favorite players. That is why sports marketing took on vital importance when it comes to public loyalty and brand growth.

The professional challenges of marketing agencies are to convert the passion of the followers of an athlete, sport, event or team, into potential consumers and ambassadors of the brands that sponsor them.
The key is to positively and profitably link commercial brands and government institutions, such as athletes and celebrities, federations and events, stadiums, clubs and teams, and educational and social welfare institutions, creating a value link between them for increased brand exposure and genuine sales potential.

In these times, the objective is to contribute to the growth of good sports marketing practices through the training of those who participate professionally in the sector and athletes.
When wondering why these companies are leaders in the field of sports marketing, the services they offer not only to clubs, companies, federations or athletes must be taken into account:
-Helping the business grow through the creation of brands so that an economic result is a consequence.
-An individualized message in how of the actions are carried out. Whether it is an event, a launch, or the association of a brand with an athlete.

-In such a global world, what the market is looking for are individualized experiences, or "niches", to bring the fan closer to what they are looking for: enjoying their passion for sport.

– Bizers

Claudio Destefano is one of the reference pointgs when it comes to sports marketing in Argentina. From his hand, Bizers was born, a great pioneer when it comes to uniting sport with business.

A clear example of his avant-garde was the action that ended last year with Club Atlético Atlas (in the fourth tier of Argentine soccer), a team with whom he put a "Silent Sponsor" on his shirt. What was this initiative looking to achieve?

The idea was to put together an awareness campaign about the enormous "silent" work carried out by different public welfare organizations. For this reason, every month, the Atlas Marrón kit, home and away would wear the name of a non-profit organization, and would also have a QR Code, becoming "the shirt that speaks" to inform fans about the activities of each NGO.
In this way, two objectives would be met: balancing Atlas' accounts, which had been damaged by the loss of their main sponsor, and in turn generating a cult product for collectors and that, in turn, would raise funds for these NGOs, helping their organizers. Hospitals, foundations and children's homes would have their name on a world champion soccer jersey thanks to their inventiveness.
– PROENTER
Surely you danced with Los Palmeras in the final of the 2019 Copa Sudamericana, well, as this was organized by Proenter. Last year he organized the artistic "Trofeo de Campeones" between Racing and Boca.
Founded in 1999 in Buenos Aires, Proenter is a leading agency in the organization of national and international sporting events, including the comprehensive production of professional, amateur and friendly tournaments. They provide communication, press, strategic marketing, social media and content production services.
In addition, they sells sponsorship rights for major sporting events, leagues and national teams, with the aim of boosting their commercial growth.
Among its clients are AFA Professional Soccer League, Conmebol, VISA, Renault and the commercial representation of La Liga in Argentina, among others.
– MKTR Agency
Founded in 2004 in Buenos Aires, MKTR is a comprehensive solutions agency in the world of traditional sports, video games and electronic sports.
It provides communication, press, strategic marketing, social media and content production services.
Among its clients, adidas Football stands out, with a continuous relation since 2015, helping to make them media and leaders with their actions, events and activations
– Marca en Zona

Marca en Zona is a marketing agency that will turn ten in 2023. Its main actions are activations, campaigns and contracts from the world of sports. The company has three spheres: business communication and press, activations and image Consulting.
During 2022, Marca en Zona stood out by producing different campaigns such as "Mastercard Global Ambassadors – CONMEBOL Copa América Femenina", "CONMEBOL Legends Program" and "Priceless Moment UEFA Champions League Paris 2022," among others.
The first one had as its premise to work on the first sponsorship in the history of the South American competition of women's teams, adding protagonists of the stature of Christiane Endler, Deyna Castellanos, Vanessa Córdoba, Estefanía Banini, Gabi Zanotti, Leicy Santos, Evelina Cabrera, Javier Zanetti, Oscar Córdoba and Alexis Tamayo "Misterchip" for its development and communication.

The second was developed throughout the year, with a finishing touch in the finals of CONMEBOL Libertadores Guayaquil and CONMEBOL Sudamericana Córdoba. Through the digital or physical presence of South American soccer players who share values with CONMEBOL, the sponsors of the competitions had the possibility of carrying out meet and greets and advertising campaigns.
The third was about two "Priceless" moments for the brand's guests. First of all, Roberto Carlos surprised those honored in the run-up to the Final between Real Madrid and Liverpool to experience the match, recount his experiences and enjoy his anecdotes. The next day, the company's global board of directors had an experience through the metaverse that was guided by the voice of Luis Figo and later, the Ballon d'Or in 2000 surprised them in real life.
-SAMBA

And we can't stop naming ourselves! Samba Digital is an agency that offers many cutting-edge services, focusing on the internalization of brands.
The agency offers cutting-edge services in this digital age for Europe's top clubs, sports brands, community management, iGaming monetization practices.
Tailored plans for clubs like Chelsea and their presentation by Enzo Fernández, with an exclusive cumbia theme for the event, make the agency's communication strategies market leading.
You can see on our website the success of Messi's network plan at PSG or Santos Borré at Eintracht Frankfurt.
Communication vanguard cases
"I have never scored a goal without teamwork", Abby Wambach (All-time top scorer for the United States team)
In these times of Tik Tok in which the user's attention span is shorter and shorter, given the enormous amount of content on offer, sports marketing agencies are key allies for clubs, organizations and athletes to understand how and when to capture their attention.
No one said that it is an easy task. But in the land of the world champions there are many Messis thinking about how to achieve it.
Header: Pexels/David Sowa