Social Media Analysis: A Warning Sign for Brazilian Football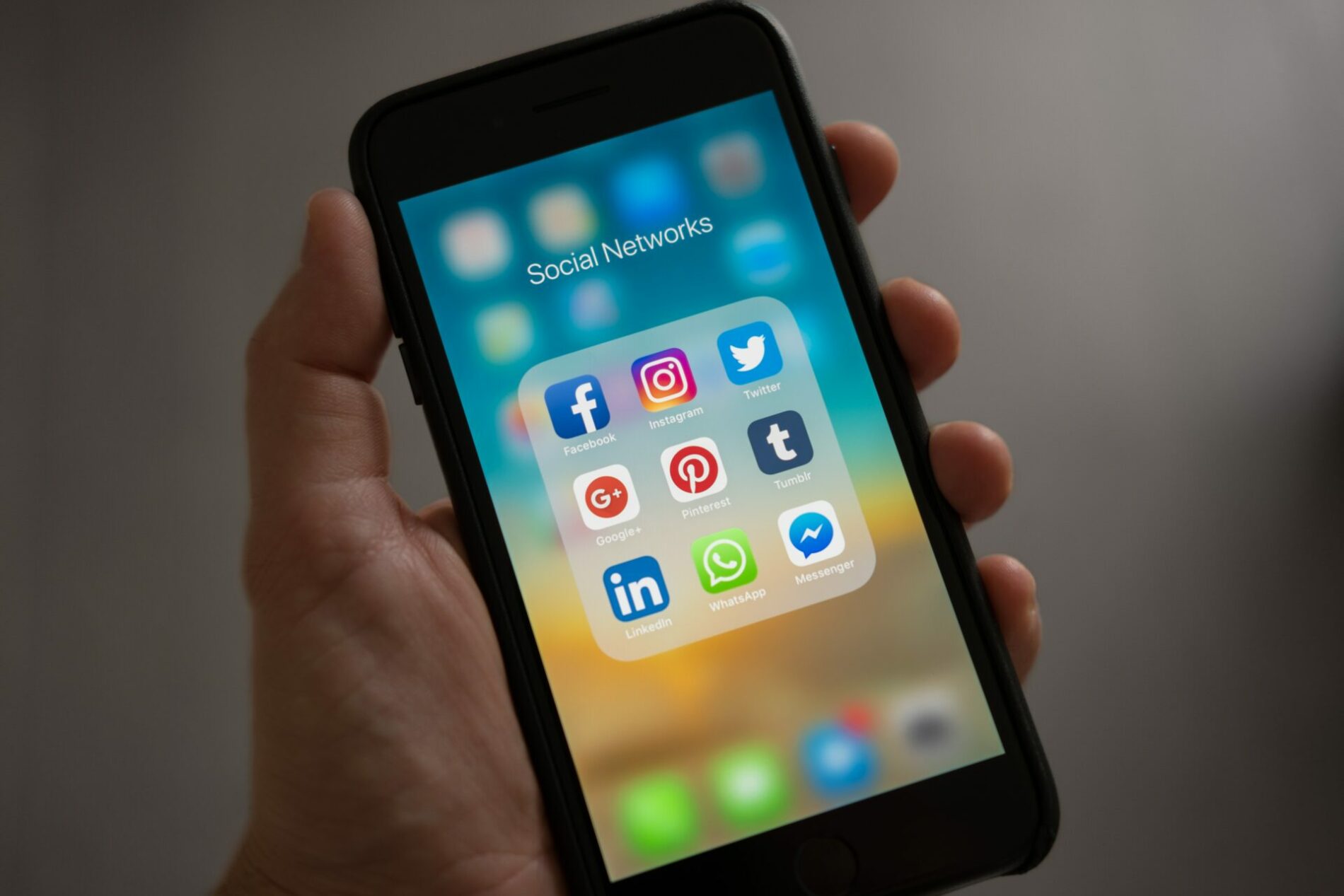 Instagram represents 80% of total interactions on the main social media platforms of Brazilian football clubs. With abundant content production, clubs in Brazil are the ones that stand out the most among the 50 that had the most interactions in 2022. Overall, 13 Brazilian clubs appear on the list of the global Top 50 in this regard: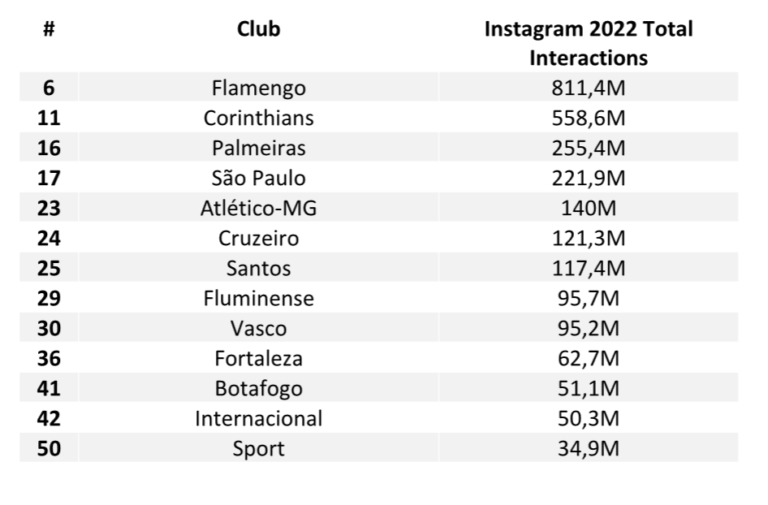 Despite having the highest amount of clubs in the Top 50, Brazilian football ranks only third when it comes to the number of interactions: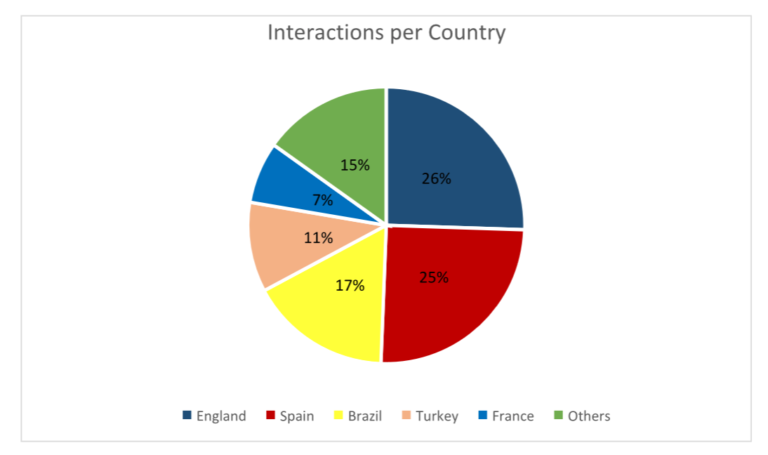 Together, Spain and England also feature 13 clubs on the list, with 50.62% of the total interactions, while the 13 Brazilian clubs, together, represent just 16.55%.
What is the reason for such a difference?
For Lenin Franco, Marketing Director at Cruzeiro, one of the most important reasons for this difference are the players featured in the teams. "They have an advantage because of the world-renowned players, which does not happen in Brazil. Here, we do very well due to the creativity and quality of the content (designers, images, etc…), but we don't have the same idols to attract interaction as they do", he says.
Asked if the lack of international brand expansion work is not also an important factor, Lenin said: "It definitely has an impact. Brazilian teams are little-known internationally. That's why players can change the global level of a club. Some examples that confirm this are Seedorf's move to Botafogo or, more recently, Luís Suarez joining Grêmio".
According to Davide Cappelli, Social Media Manager at Samba Digital, there are more reasons that explain this situation.
"The size of the league, by itself, would be a major reason. The Brazilian league is followed only by Brazilians, unlike Spanish and English clubs. Added to this, the extensive investment and digital activations that clubs in these leagues make, with their economic power, a huge difference. Finally, to further increase the gap, English – in the case of English clubs – is still a global language, an almost universal language. These reasons alone greatly magnify the discrepancy" explains the Italian, who has extensive knowledge of the realities of European football clubs, having worked in the same position at Juventus FC.
PSG alone has gained more followers than Brazilian clubs
In retrospective, 2022 was a year of low international engagement for Brazilian clubs. The scenario becomes even more worrying when we compare the new followers gained by the clubs.
Overall, the top 50 clubs in the world added together gained 127.6 million new followers in 2022: 57.8% went to 16 clubs in England and Spain; Brazil, with nine clubs among the Top 50, managed to raise only 7.9% of the total.
Header: Tracy LeBlanc/Pexels