A Digital World Cup for the 32 National Teams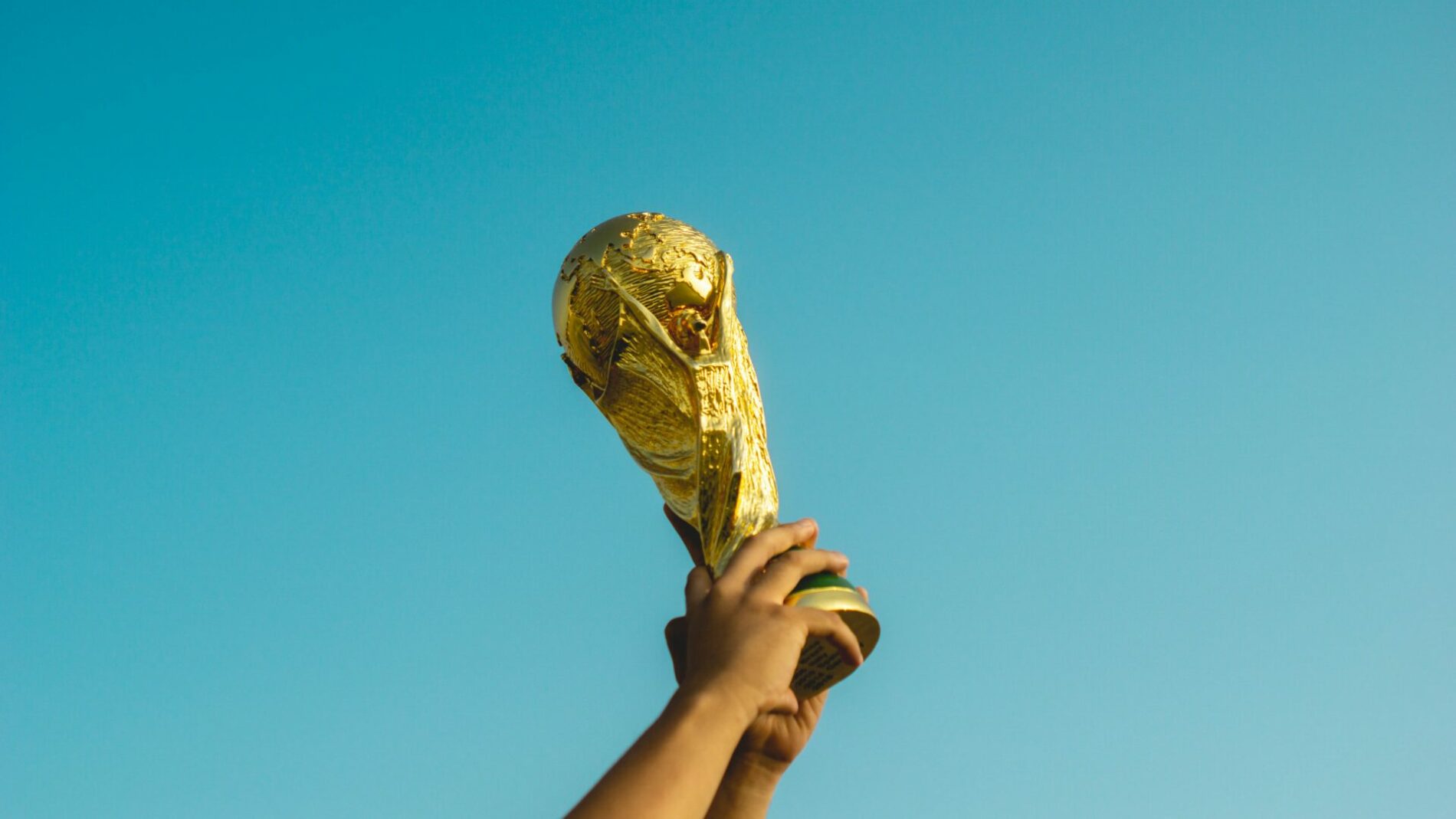 Since Sunday the 20th, the entire sports world has been focused the on the 2022 FIFA World Cup in Qatar 2022. For that reason, we decided to analyze which teams have been performing the best digitally.
 During the first round of matches – which began on Sunday with Ecuador's triumph over the hosts and ended yesterday with the Brazilians' win over Serbia – Instagram totaled 84.2 million interactions on the official profiles of the 32 national teams qualified for the tournament.
Brazil (@cbf_futebol) led the interactions ranking with 17.5 million over this period, which reinforces the Brazilians' confidence and their status as favorites for the title beyond their good performance on the pitch.
In a not-so-surprising turn, the four teams with the most interactions were also those that performed best on the pitch, aside from Argentina, who ranked fifth in most interactions despite surprisingly being defeated in the opening round.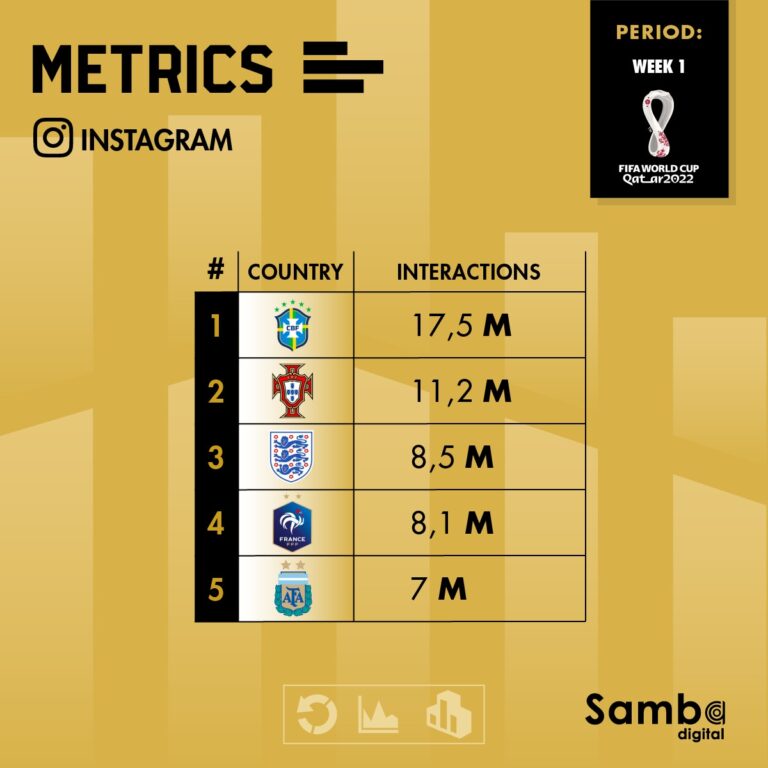 Brazil's casual approach
In this period, the single post with the highest number of interactions was also from the Brazilian team, surpassing 2 million interactions. Theit carousel showing the players during the team's official media day gained attention from followers with a caption that is very similar to the tone used by Brazilians on social media.
However, Brazil did not stand out that much in terms of engagement – as their posts have greater "appeal" to their followers only, and this that gives us the possibility of creating a fair comparison between national teams, regardless of their number of followers.
Passion from Uruguay
The post with the highest engagement was thus from Uruguay, despite not showing creativity or unusual forms of communication. The Latin American country simply highlighted the Budweiser award given to Fedé Valverde, a Real Madrid player. He didn't score, but he was an important player in the match.
Japan cause an upset on (and off) the pitch
Japan, who had upset Germany, had the second most engaged post, despite the fact that some of their fans only clapped when celebrating the victory — it seems that the Japanese prefer to celebrate digitally.
Who gained the most followers?
After the first five days of matches all of the national teams combined have a positive balance of 3.4 million new followers on Instagram, with Brazil having gained the most: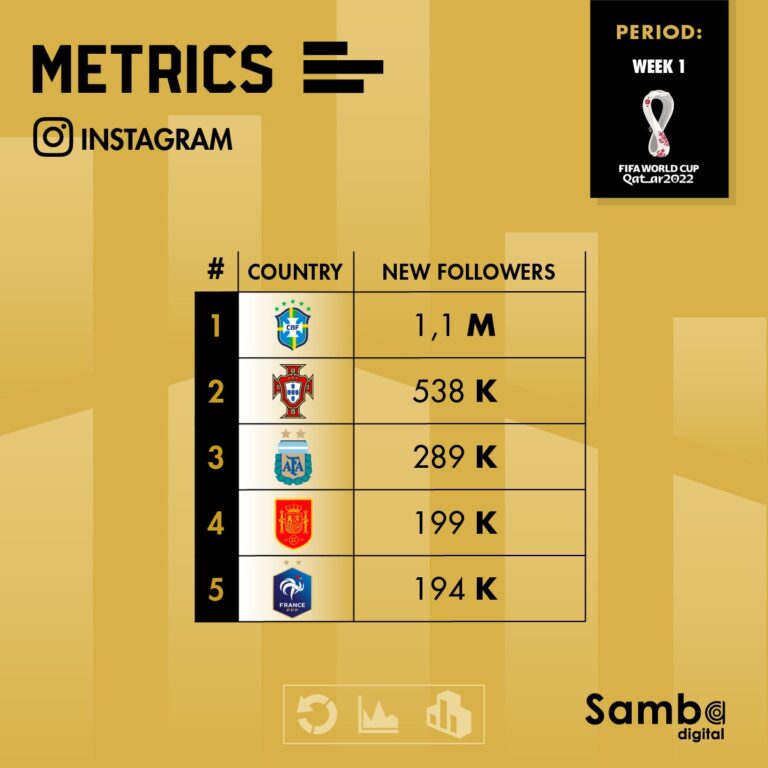 Who posted the most?
Overall, 1012 posts were made by the 32 national teams on Instagram: