Our Top 5 Sports Marketing Firms in 2022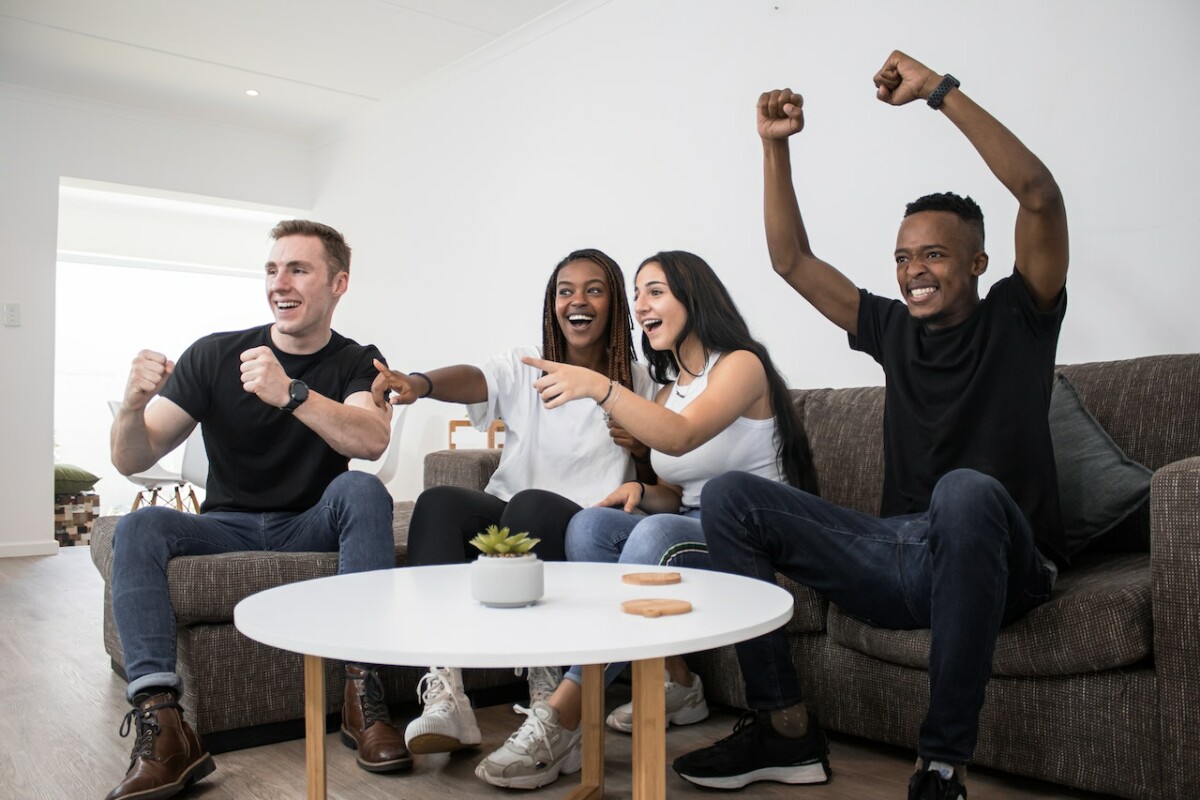 Modern sports marketing agencies are pivotal to inspiring healthy participation and driving fan engagement.
In the digital age, the best sports marketing agencies use a range of channels to connect with passionate target audiences and drive brand awareness within the industry.
There is so much innovation and creativity happening in the biz right now. To celebrate that wonderful fact, here we look at the five best sports marketing agencies of the moment.
Why sports marketing is important in the digital age
Before we look at our rundown of the best sports agencies of 2022, let's look at why these strategic powerhouses are so important in the digital age. Sports marketing agencies offer…
Targeted content that offers personal value and taps into your audience's specific interests
Cohesive sports marketing campaigns that will boost brand awareness and expand your commercial reach
Focused and dynamic sports messaging for specific fans or consumers to tap into thriving local markets
Completely original niche experiences, campaigns, and multi-channel content that will make your sports organization, brand or business a trustworthy thought-leader, accelerating your growth in the process
The 5 best sports marketing agencies of 2022 revealed
Now you know why sports marketing agencies are such a big deal, let's look at the best of the best right now.
1. CAA—evening the playing field
First up, we have the Creative Artists Agency (CAA). Making waves in the industry since 1975, this global sports marketing agency delivers dynamic campaigns across a range of mediums including television, music, and digital media. This ever-evolving collective's main focus is promoting as well as celebrating diversity in sports—and as such, the CAA works in close collaboration with its clients to deliver experiences that truly resonate with their target audiences. Kudos.
2. SPORTFIVE—the partnership powerhouse
A thriving partnership powerhouse, SPORTFIVE are experts at bringing together sporting brands, fans, media outlets, and rights-holders to develop campaigns or initiatives that offer value to all. This savvy sports marketing agency takes a deep dive into major pockets of the industry to create thought-leading content that enlightens, inspires, and amazes across every channel or touchpoint. An agency that is experiencing a significant level of growth year after year.
3. WePlay—savvy with social media
WePlay offers its sports clients a wealth of powerful promotional services, but the main reason the agency has made it to our list is its ability to earn big wins through social media. As an official Meta Business Partner, WePlay has used its savvy social media skills to earn its clients a collective $300 million in incremental returns (in just 10 years, too). Oh, and WePlay has won some pretty coveted awards in the past decade, including marketing prizes from The DADI Drum and The Football Business Awards.
4. Fifty-ThreeSix—the campaign conceptualists
This energetic agency is well-rounded in terms of its abilities. But, without a doubt, one of Fifty-ThreeSix's biggest strengths is its ability to conjure up cutting-edge sports marketing campaigns concepts (the kind that really cut through the noise). This celebrated sports marketing agency has worked with the likes of bet365, IRFU, Allianz, and the FA with the aim of converting passionate fans into loyal brand advocates. This recent multi-channel campaign with the Rugby Network is proof that the agency has succeeded in its mission.
5. Samba Digital—a local and international content colossus
Last but certainly not least, we have Samba Digital (us). As a multi award-winning sports marketing agency, we provide a range of cutting-edge services designed for the digital age. In addition to providing thought-leading campaigns for a variety of sports brands, clubs and institutions, we're also specialists in localisation, community management, monetizations practices, and Esports. Our recent influencer marketing campaign for Playbetr was a roaring success—and you can find out more by checking out our collection of case studies.
Conclusion
"One person can be a crucial ingredient on a team, but one man cannot make a team."—Kareem Abdul-Jabbar
Sports marketing agencies can help sporting brands, teams, and organizations reach new audiences and engage their fanbase in ways they never thought possible. The best agencies in the biz work as an extension to your squad, helping you play to the best of your abilities in a new and exciting digital age. And that's a beautiful thing.
If you want to find out more about what we can do for your sports brand or organization, please contact us. We look forward to hearing from you.