Press Release: Strong growth in third-quarter earnings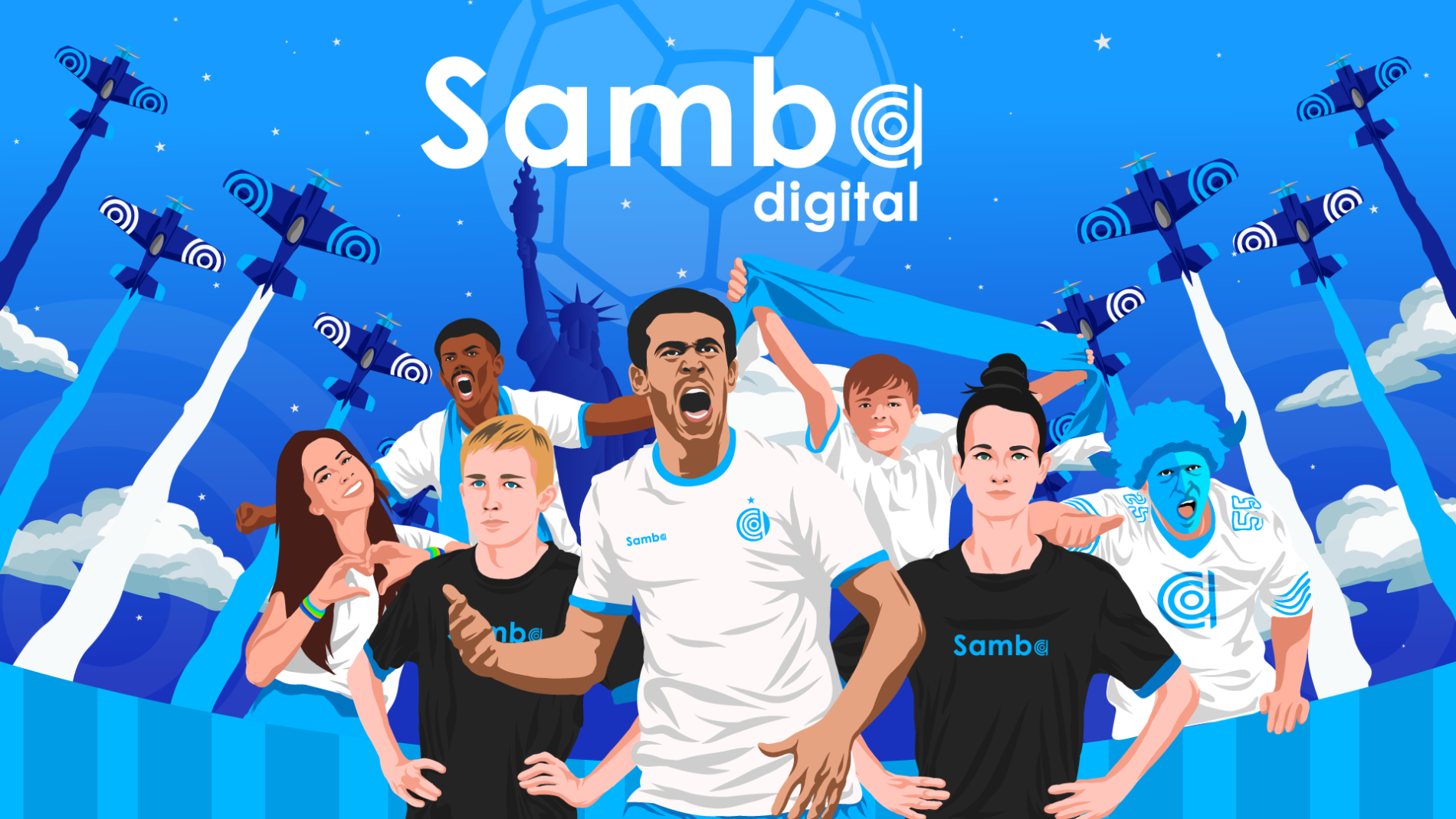 A strong increase in growth in the third quarter of 2023
Q3 2023 Revenue: €1.9M (+69%)
Expected 2023 Revenue Around €6M with an operating margin of 23%
2024 Revenue Forecast at €10M
Lisbon (Portugal) – October 10, 2023 – 18:00: Samba Digital (ISIN PTDGL0AM0003, Ticker MLSMB), a global player in sports marketing, has announced an acceleration of its organic growth in the 3rd quarter (+80% at constant exchange rates), driven by the signing of new deals in a particularly favorable economic environment.

Samba Digital achieved a turnover of €4,431,000 over the first nine months of the year, a sharp increase of 46% compared to the same period of the previous financial year. The turnover for the third quarter of 2023 represents the 22nd consecutive quarter of uninterrupted growth in activity since the creation of the company.
Continued expansion of Samba Digital internationally
During this period, Samba Digital continued its efforts to open new countries for expansion. For example, the Company signed its first major contract with a client in Saudi Arabia.
Thanks to the multilingual coverage of its offer for social networks, Samba Digital offers sports clubs, sports federations, etc. the possibility of increasing their presence with their fans or sponsors in their own language. This allows us to establish linguistic and cultural proximity with them and strengthen their loyalty. In this context, Samba Digital's innovative offering is particularly well suited to a globalizing world of sport.
The distribution by geographical area is as follows:

Outlook: Confirmation of a revenue goal approaching €6M for 2023 and a growth trajectory which anticipates €10 million in 2024
Commercial activity was particularly strong in Q3 of 2023 with a historic figure of €2M for the period, allowing Samba Digital to confirm the achievement of annual revenue for 2023 of nearly €6M, which represents growth of more than 50% compared to 2022, with an operating margin of 23%.
Based on a rolling average, and using the turnover we saw in Q3 2023, the company is positioned towards an annual trend of €8M in turnover.
Thanks to numerous sporting events in which Samba Digital has participated (Rugby World Cup, etc.) or is preparing to do so (the Paris Olympics next summer for example), the group anticipates its continued development in a sustained manner.
The Group's economic model is based on recurring contracts for which a high renewal rate has been statistically observed, very often with an increase in volumes.
In this context, the group announces a 2024 turnover target of around €10 million, an increase of around 67% in its activity for the next financial year.
As part of its transfer project to Euronext Growth, which is planned soon, Samba Digital has just finalized a medium-term development plan, which provides for a strong acceleration of its activity over the next seven years.
Our next publication: Consolidated turnover for 2023 on Tuesday January 16, 2024, after the close of trading.
About SAMBA DIGITAL
Founded in 2018 in the United States, Samba Digital supports clubs and players in the sports and eGaming industry in their internationalization strategies, by developing their digital audiences around the world.
The company is presently operating on five continents: North and South America (USA and LATAM), Europe, Africa and Asia. Samba Digital works with the biggest clubs and players in English football (Liverpool, Tottenham, Manchester United, Chelsea…), French football (Ligue 1, PSG, OM, OL, AS Monaco…), Italian football (Serie A, Juventus, Naples…), German football (Bundesliga, Eintracht, Bayern Munich…) and, since 2022, with the Portuguese Primeira Liga.
The company is developing its expertise in many other sports, such as basketball (Orlando Magic in the NBA and FIBA), rugby (World Rugby), golf (Ryder Cup), Formula 1, tennis (Roland-Garros, the US Open, etc.), etc.
Based in Portugal, Samba Digital also owns Sports Translate and Sport Influencers, two platforms aimed at the sports industry, with over 300 translators and 5,000 influencers available worldwide. Sports Translate provides content translation and adaptation in 50 languages and dialects and offers video subtitling and dubbing services.
Samba Digital is the first sports marketing company in the world to offer these different services with an economic model based on flexibility, without any bank debt and comfortable cash flow allowing it to self-finance its investments.
Samba Digital is listed on Euronext Lisbon PTDGL0AM0003 MLSMB
Contacts:
Company: Frédéric Fausser
Financial Communication: Dénis Bley, CapValue