Manchester City crowned the most innovative sports team
Now is the time for all Manchester City fans to wave the blue flag with pride. Sports Innovation Lab is crowning Manchester City to be the most innovative team in the world based on their latest study.
The leaderboard builds on revenue diversification, management skills and an emphasis on technology engagement with fans. The research, which includes this leaderboard, addresses the unforeseen challenges that the sports industry has encountered. Data-driven methodology was used to build a leaderboard for the most innovative teams.
"The global pandemic hit the sports industry with tremendous force in March. As a result, it changed the entire business landscape as we formally knew it."

– Angela Ruggiero, Co-Founder & Chief Executive Officer at Sports Innovation Lab
So, who was in the leaderboard?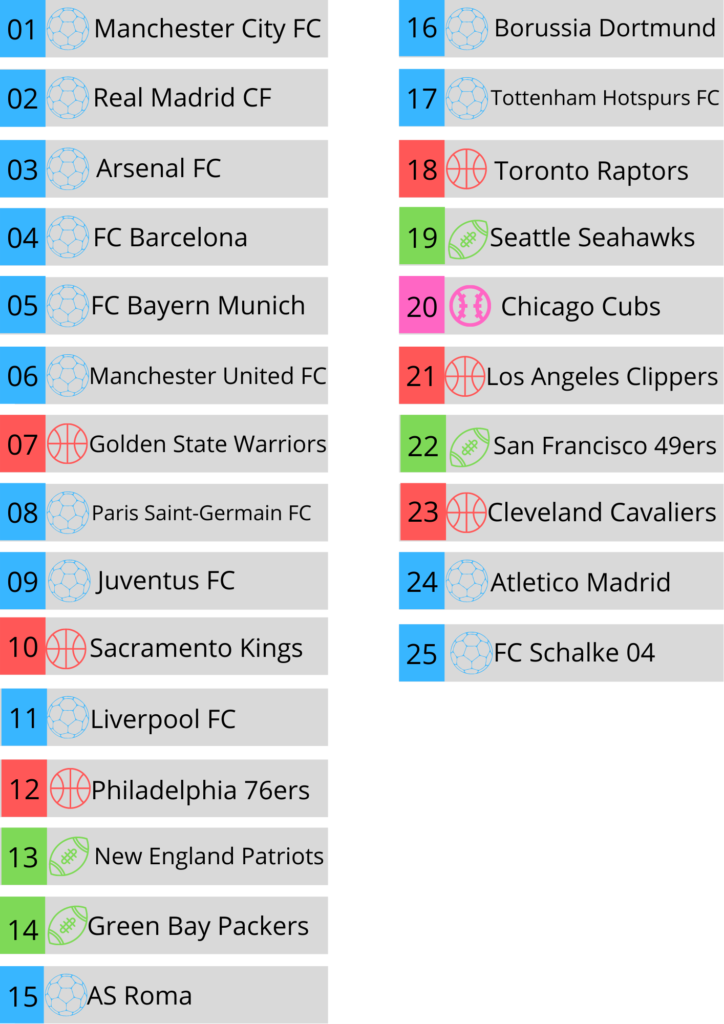 We can see that this leaderboard is not limiting to the National Football League. It also include the Global Football League, the National Basketball Association and Major League Baseball.
The top ten is overflowing with European football clubs. The National Basketball Association (NBA) has a limited presence in the form of Golden State Warriors in sixth place and Sacramento Kings shattering the glass ceiling in tenth place.
As our eyes pass across the leaderboard, we find the National Football League (NFL) with the New England Patriots at number 13. They are quickly followed by Green Bay Packers standing at 14th position. In short, the leaderboard appears to be a sea of European Football Clubs, NBA and NFL teams. However, we do catch a glimpse of the Chicago Cubs who are the sole MLB representative at number 20.
"Our team of analysts masterfully identified patterns of success among the world's most nimble and well-prepared sports organizations,"

Josh Walker, President and Co-Founder at Sports Innovation Lab.

Every aspect of the world we live in has been affected by the global pandemic. This can also include sports companies. As a result, these companies are under pressure to adapt to the advancement of technology and trends in order to effectively communicate with their audiences.
So, how did Sports Innovation Lab retrieve the data?
Sports Innovation Lab tracked the behaviour of fans, market patterns, businesses and the teams themselves to find a daily data review. Such data, results in an impartial evaluation of the actions of the audience. Consequently, this has an influence on the growth of the sports and entertainment industry.
The Sports Innovation Lab is working constantly and will already be reviewing the data for next year's leaderboard. Who's going to be the winner next year? And what innovation are they going to bring to the table?
GET IN TOUCH