How to Manage Football Club Communities?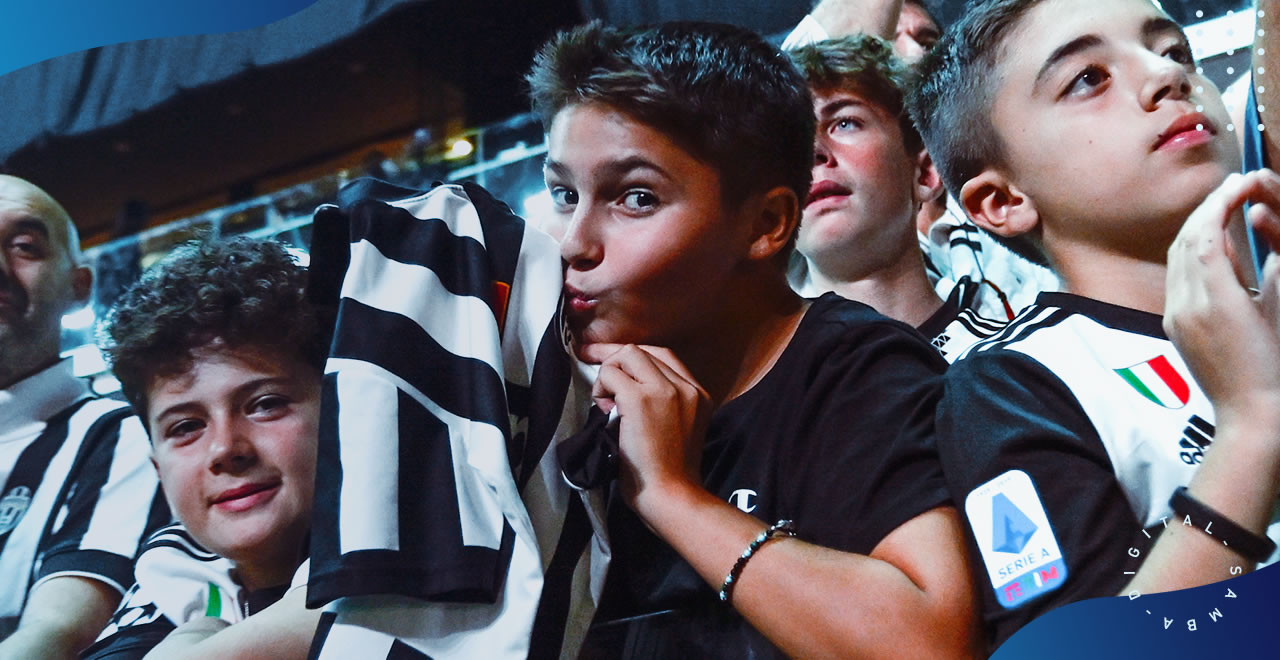 Social media has been part of our lives for years. It's a place to connect with people, follow topics of interest, do business, and much more. One of the main perks of being online is participating in a community. Groups have become a popular feature, and finding a social network that doesn't provide groups to its users is hard nowadays. For sports lovers, this is one of the best places to be online. There are communities about teams, competitions, and players, all full of people discussing their passion. But if you are on the other side of the relationship and need to start a group, one question is familiar: how to manage football club communities? Check our tips below to start and grow an excellent place for fans.
Know your audience well
The first key to success on how to manage football club communities is understanding who will be part of the group. A community without an audience becomes a space with sparse posts popping up here and there. In order to make people engage and stay active, you must know what they like, how they participate, and things they don't like. Propose some topics, share the initial contents, and let the discussions follow the audience's interests. By doing that, you will stay connected with your users and ensure that more people can join, coming from those already there.
Make yourself available (and your team)
Communities need to build a solid relationship with their users. Having an open line of communication is vital, making yourself available to discuss topics in private, suggestions, or even for criticism. Communication between the admins and the audience will help the group adapt and evolve towards a better discussion place. It's a key factor in how to manage football club communities.
Moderation is important
Apart from having yourself and your admins there to talk with members when necessary, it would be best if you established a good level of moderation in your community. Nowadays, it is common to see bots taking over, posting ads or spamming in open groups. Also, since we are dealing with a passionate sport like football, discussions might get out of hand if you don't have moderators ready to take action, controlling the emotions and what's posted. Moderators must be free to interpret any situation that could lead to an issue. Acting quickly and having them always online are crucial for those who want to learn how to manage football club communities, creating a safe and healthy environment for all members. Last but not least, create a clear set of rules that should be available to all users when they join the community or look for further information about the group (in the About section, for example). The audience needs to understand the importance of the rules and what are the implications of not following them.
Find different ways to engage
A football community is not made only by the users discussions. The management needs to participate and also propose topics. Different social media channels already provide ways of doing that. You can post videos, images, pools, ask questions, and much more. Use those tools in favor of your group and engage with your audience. Constant posts by admins create a feeling of a living community, with every part involved in staying active and participating in different posts. Another way to approach your audience is to reach out directly and invite users to participate in official content. Giving them a sense of participation can enhance your community to a different level, standing out from other groups.
Promote your community
Especially in the beginning, a group might struggle to get users' attention. There are ways of promoting it using small levels of investment in order to bring it to people's attention. If you also manage the football club social media, website, and other sources, evaluate the possibility of promoting your new community there, too. Spreading the word is always a benefit and will call people's attention to this new environment where they can discuss and talk more about their favorite club.
Control your advertisement
A common mistake on how to manage football club communities is using the platform also to advertise products and events. It's not prohibited to insert an ad between discussions; however, groups are a place where users often go to focus their attention on what's being posted, talking about their favorite topics without interference or deviation. Advertising in communities might repel the audience, making them look for a different place to be, especially if the frequency is too high. Control your advertisement levels and keep the organic discussions flowing!
These are some of the key ideas on how to manage football communities with efficiency. Creating and developing a safe space for fans can be challenging, but the rewards are enormous. Bring users together and share your passion for your favorite team!