ESPN Stays Sharp As College GameDay Succeeds In A New Era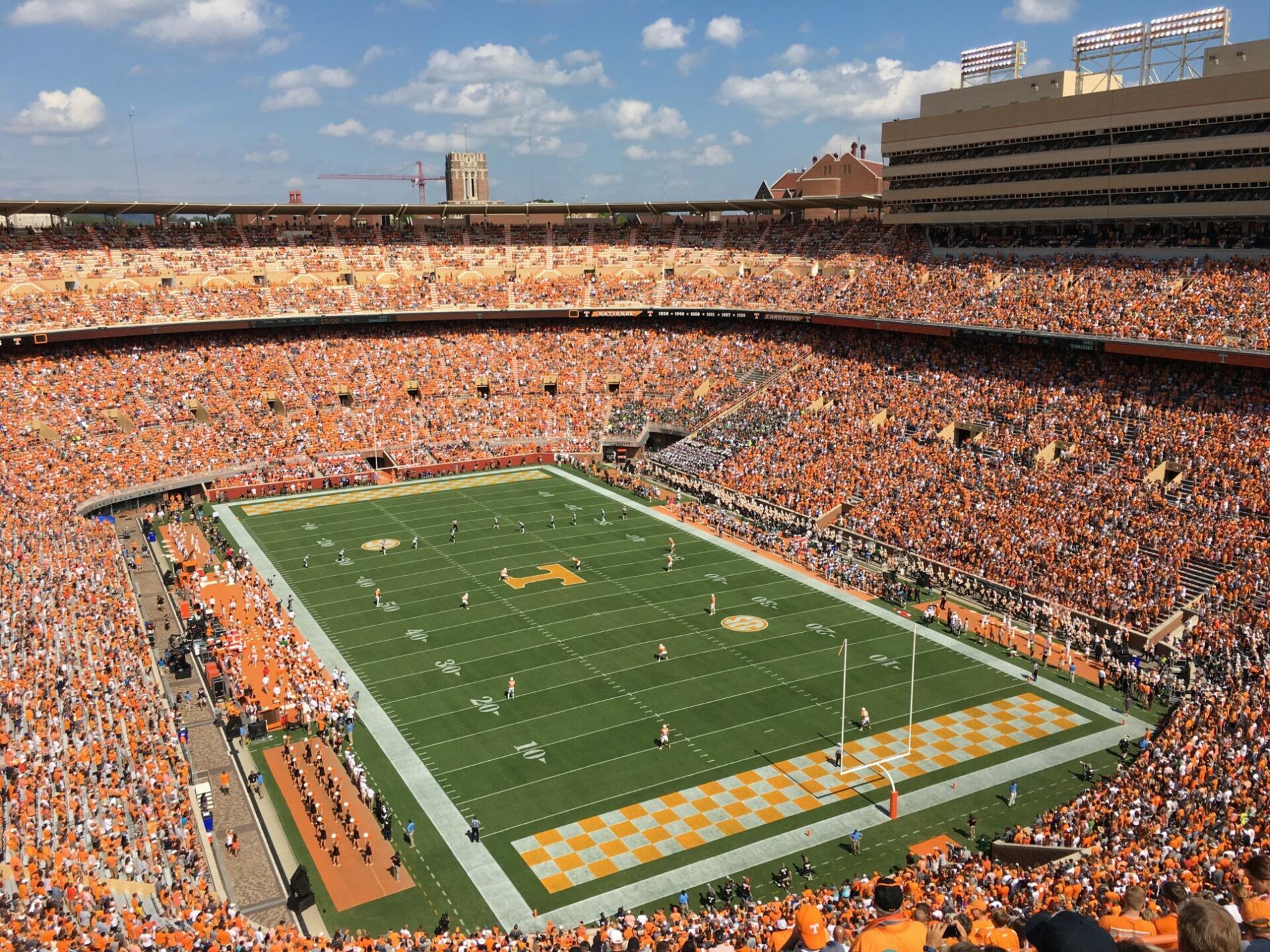 The way in which people consume sports is rapidly changing globally — rather than meeting up with friends at someone's house or a bar, fans today are often consuming media on their phones, or laptops. While this has been a challenge to terrestrial television broadcasters in some ways, ESPN have recently showed that by combining an established entity with sharp social media know-how, it's possible to not only continue to have success, but continue to grow.
College football is a particular sport in the US — its fans are often among graduates of the institutions they support, or are fans of the teams from where they grew up, creating lasting fandom in a way that is primal and somewhat unique in the country. With only a dozen or so games for each team, each game takes on an almost hyperbolic importance, none more so when the two teams are either rivals or playing with something big at stake — a conference championship, a spot in the college football playoff, or a prestigious bowl game.
Connecting with fans in a unique atmosphere
Fans will gather hours before a game to tailgate, and ESPN has historically taken its pre-game magazine show, College GameDay to whichever campus is hosting the most high-profile game in a given weekend, criscrossing the country to enthuse followers of the game. Attending the broadcast in person is somewhat of a right of passage for fans of the schools involved — it's not uncommon for people to rise before dawn to join their fellow fans, not only supporting their team but earning a chance to appear on television over the course of the program's three hours.
However, despite the passion on the part of fans at any given broadcast, the program's long format and lack of digestibility meant that it was failing to connect with younger fans. Part of this was down to competition — many younger fans have turned toward the English Premier League on Saturday mornings in the fall, and part of it was down to the way that these fans consume media — again, in bite-size chunks on mobile devices, rather than a lengthy magazine show.
A dose of the old, a dash of the new
However, 2022 saw the network record an incredible 10% year-on-year growth, a simply astonishing number in an increasingly fractured landscape for broadcast sports. The key to this success? A canny blend of the old and the new: the program relies on a cadre of recognizable hosts, including Rece Davis and Lee Corso, and augments their prognostications with a variety of campy bits, including Corso donning the head of one school's mascot or their respective helmet as his pick for the week.
When Coach threw down the Michigan helmet 😅 pic.twitter.com/ikfFjXnSxq

— College GameDay (@CollegeGameDay) November 26, 2022
But it's not only playing up these unironically corny bits that has driven the show's success, it's the program's presence on social media. Total engagement across GameDay social platforms was up 518% from 2021 while total video views were up 640% across all platforms, sowing that by marketing itself as an event, along with the football, GameDay can expect to continue to post impressive figures both with existing platforms and by embracing new ones — GameDay's nascent TikTok channel alone accumulated over 251 million views throughout the regular season. These impressive numbers show the potential for continued growth despite plenty of competition — making the show's unique blend of longevity, savvy and self-awareness a massive feather in ESPN's cap.