HOW TIKTOK EQUIPE DE FRANCE GAINS 3 MILLION FANS IN JUST 6 MONTHS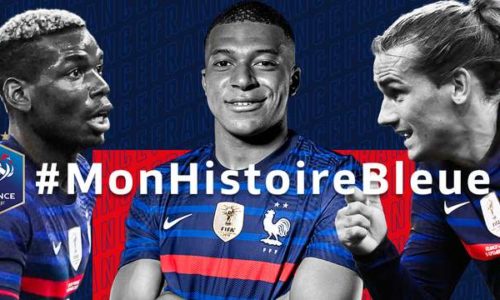 Mission
Every few years, a new app emerges that completely changes the way we use social media. This year, the video-sharing social media platform TikTok has evolved into this game-changing platform while simultaneously becoming one of the most popular apps in the world.
With Samba's role as an international sports and entertainment agency that assists rights holders in expanding their global presence across Latin America, the United States, Asia, and beyond, TikTok seemed like the next platform to dive into in order to help their clients in some of the world's most popular sports and eSports expand their global presence even further.
The work on the Equipe de France's TikTok account, which had an astonishing result of 3 million fans in just 6 months, is one of Samba Digital's clients that we will be focusing on in this article. Within this case, we can see how these achievements came to be, thanks to the team at Samba Digital.
Action
In terms of managing the FFF team's TikTok account, it came naturally. When the national team is not in play, the team searches through archived videos of matches for which Samba owns the rights in order to create relevant and insightful material for TikTok. With this TikTok strategy, we are following trends by using audios that are currently trending in the world of TikTok. Not only that, but we also make videos that have features favored by the TikTok algorithm, increasing their chances of going viral.
The next phase is to produce a list of concepts, trends, and ideal formats for the FFF team to try to record once the selection is final and assembled in Clairefontaine.
Many of the ideas on this list are intriguing to hear, but many of them cannot be executed due to time constraints. Not implementing all of these suggestions could be due to a lack of time, but it could also be due to the fact that they include dances. This does not stop Samba, who are constantly coming up with fresh ideas that they believe the players will be ready to try, and the squad works hard to put them into action. One of our team members has vast experience on the field as a professional football player in Spain, as well as a thorough understanding of what players want and don't want, which has influenced their unique ideas for players.
What's important to remember is that you must keep up with TikTok trends. You must be very creative in adapting them to football and be aware of the music that the public likes and that best matches each video.
In terms of fans, it is critical to communicate with them so that they recognize that the account chosen is one that is near to them, one that responds to them, likes them, and reacts to them. This is critical for gaining a large number of followers and increasing the number of people who comment on posts (hoping that their dream of a verified account replying to them will happen). This is done frequently and, if I may say so, successfully at Samba.
Metrics
This account was started on March 5th of this year, and in 6 months it has amassed an impressive 3 million followers. These followers have been gained as a result of 96 videos that have been posted, with these videos totaling just under 300 million views. These astounding figures translate to an average of more than 3 million views per video. Not only have views increased, but so have likes; this account alone has received an incredible 34.6 million likes, which equates to an exciting average of 360,000 likes for every video.
To conclude
It was a privilege to be able to launch the FFF account from the beginning. The team's unwavering passion for TikTok, its algorithm, and everything that engages millions of users around the world has resulted in these great outcomes. It's fantastic to see a new way of sharing stories that can reach people all around the world. The team is proud of reaching 3 million followers in less than a year and becoming the world's largest TikTok account for a football team, which fuels the desire to keep inventing, surprising, and developing.
Knowing the trends, understanding them, and speaking TikTok users' language, offering them what they don't expect and surprising them, is a unique feeling. It's a one-of-a-kind experience to be able to solve the jigsaw puzzle of ideas that makes a video go viral.