A visit from Neymar visit gives Santos the world's most popular Instagram post in April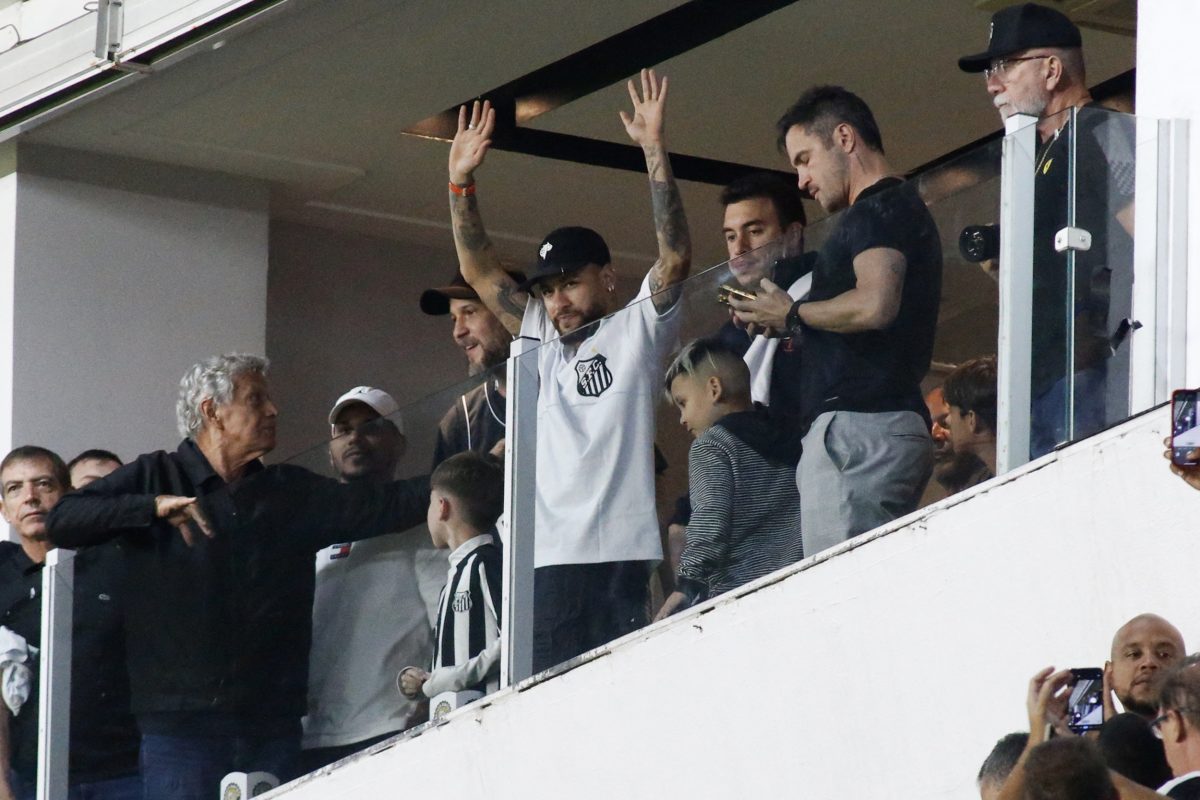 The Brazilian club has beaten Al Nassr, Real Madrid and Barcelona to have the top post for the month of April among football clubs.

If you thought that the post with the most interactions in April would be from Cristiano Ronaldo and his achievements in Saudi Arabia or from Real Madrid – a giant not only on the pitch, but also on social media – you are mistaken. The position belongs to none other than Santos Futebol Clube  and  Neymar.
With more than 5.5 million interactions, the post in which Neymar, on crutches, walks on the Vila Belmiro pitch, in an activation promoted by Santos' new sponsor, became the most-engaged in the world in April.
The post surpassed one from Al Nassr, Cristiano Ronaldo's club, and one from Real Madrid, who notched a 4-0 win against their main rival, Barcelona.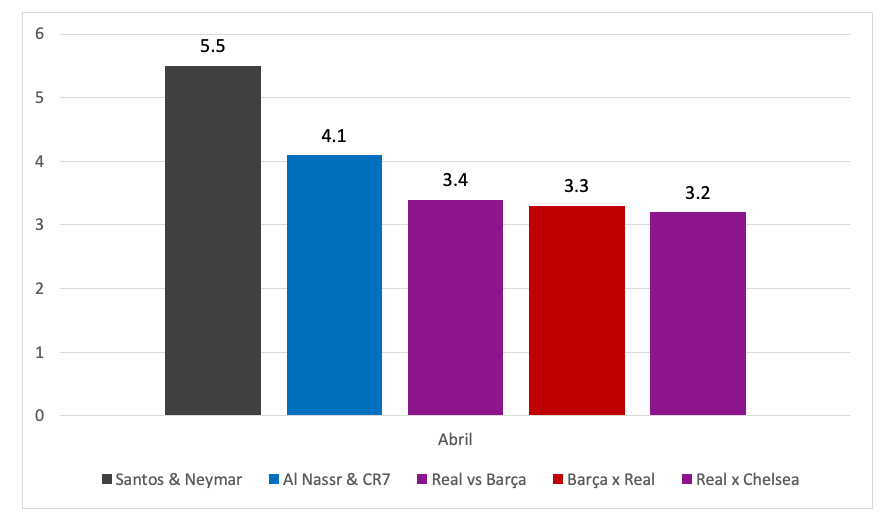 That post, by itself, represented more than 20% of the total interactions that Santos had on Instagram in April, a month in which the team ranked 18th among the main clubs in the world, a whopping 22.17% of the club's total interactions.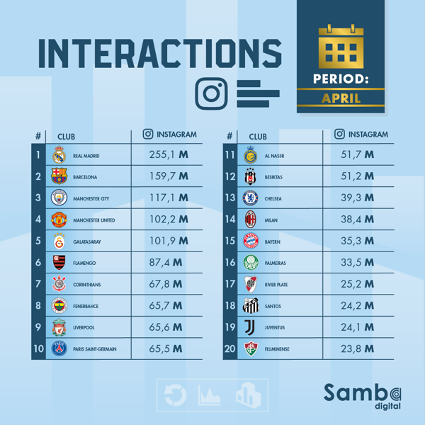 The performance of interactions on Santos' official page, by the way, contrasts with the drop that the channel had been suffering due to a bad campaign in the Campeonato Paulista that, in a way, latching on to the interest of the fans in keeping this relationship active.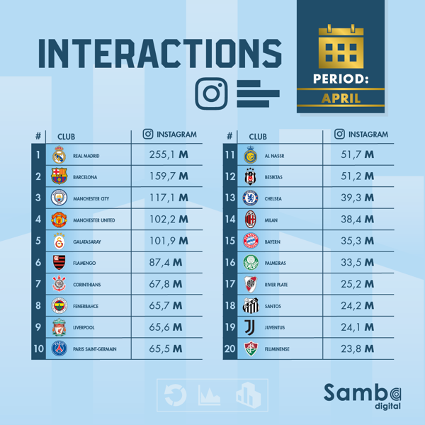 To give you an idea, the post that shows Neymar on the pitch is the fifth with the best performance among all the main football clubs on the planet through the end of April.
It only loses out to three posts from Paris Saint-Germain that praise Messi after winning the third World Cup for Argentina, and a post from Real Madrid in which Cristiano meets Vinicius Junior.
The post with the highest number of interactions is from Paris Saint-Germain, with a total of 8.9 million.
The feat achieved by this post is such that Santos is the only Brazilian club who rank among the top 50 posts of the year in total interactions.