Missions
PR Campaigns

Press Conferences

Press Events

Influencers Relations

Online PR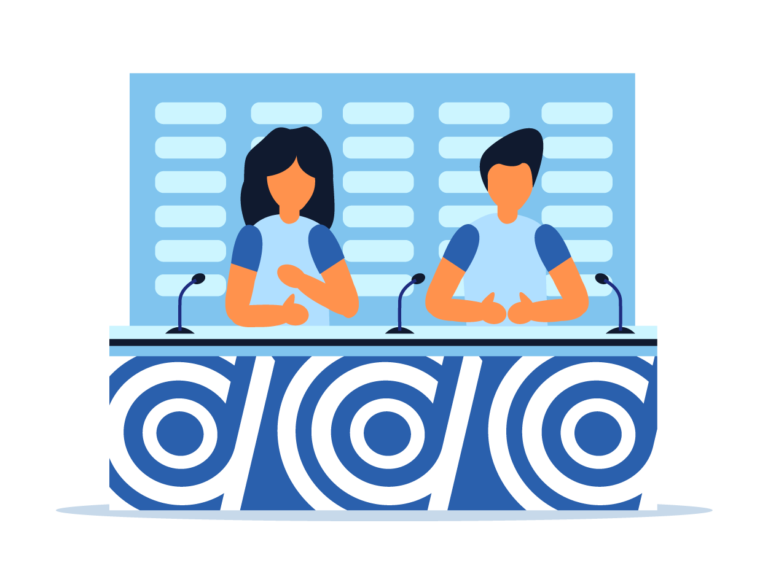 Our expertise
Press relations techniques have undoubtedly evolved with the expansion of the Internet and the various digital media.
SAMBA DIGITAL is specialized in this field in order to propose coherent strategies adapted to your needs.
Today's digital press relations campaigns go hand in hand with the working methodologies of natural referencing. Thus, we approach digital press relations by taking into account all the imperatives of a solid SEO strategy.
SAMBA DIGITAL advises its clients in their digital communication strategy and provides them with operational assistance. To develop your online notoriety, SAMBA DIGITAL pays particular attention to the editorial content that represents the brand and engages in a lasting conversation with its audience.
We assist you in your media relations: press releases, database creation, press reviews, iconographic research, journalist and blogger events.
We accompany you in all the stages of the organization of your event. We can also ensure your presence on social networks during your events. We support your digital strategy by placing new media (social networks and influencers) as essential levers of your notoriety.
SAMBA DIGITAL holds in its functioning and history the ability to modernize press relations and more generally the press office profession, by including at the same time, the traditional journalists, and the new media in their constant evolution.
From visual identity to the creation of content, through the purchase of space and influencing relations, press events and press relations, we create the best conditions to enhance your brand, in its construction, development or repositioning.
Our customer experiences show that the synergy between media/influencer relations and digital communication offers considerable growth prospects. Indeed, combining "traditional" communications with the new online modes of communication allows us to diversify our communication and reach a wider audience.
Let's work
together
Whatever your needs, objectives, your budget, we have a sports marketing solution for you !
Press relations represent all the communication techniques used by companies to communicate with all the media in order to disseminate the image, values and history of the company.
As a general rule, press relations are associated with public relations (see our article presenting some basic notions of public relations) because they allow to maintain relations of trust with all the stakeholders but more specifically with the media.
Press relations allow journalists to buy into a brand or company so that they themselves convey a positive image of that brand/company.
It is a common practice that allows to build good relationships with influencers who have a recognized status within a community with significant power: the media.
Which media for press relations?
Print media: newspapers, magazines…
Radio
Television
Internet
Press relations covers a wide range of activities and tools:
Activities:
Meetings,
Lobbying event communication
Event communication and event organization
Event sponsorship or sponsoring,
Patronage
For all documents, use clear, concise writing, a punchy title
draw up a list of your needs
Make sure you target the influencers that will meet your needs.
take care of your relations with journalists
don't forget to restart if you don't get an answer to your message
being responsive, creative and empathetic
It is a work that takes time because you have to maintain your relations with the media and influencers, but this work is the guarantee of your reputation and therefore of your durability.