Missions
Video Production
Onsite videos
Animation and motion design
Subtitling
Voice Over
TikTok Management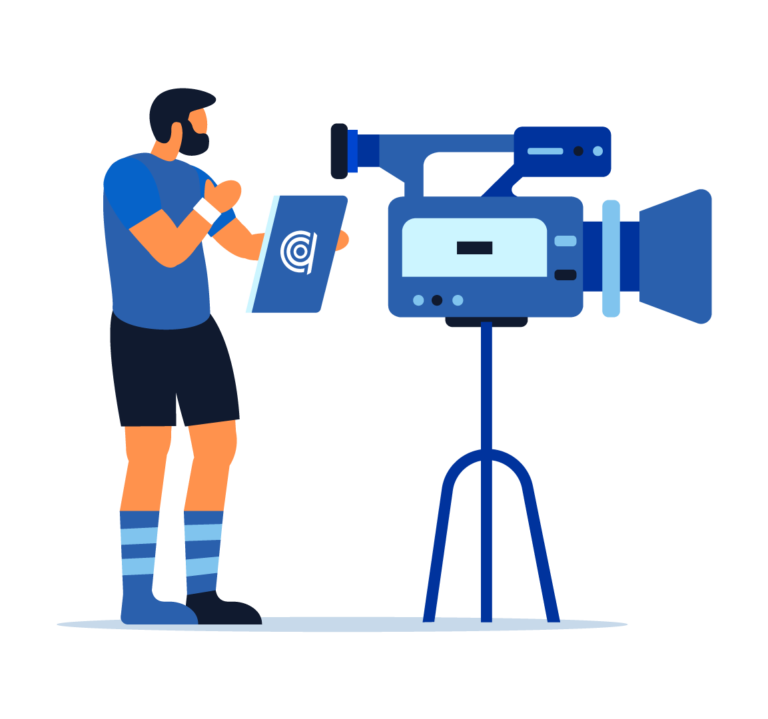 Our expertise
Our audio-visual production studio puts pictures on words. From writing the script to capturing the images, editing and post-production, our video production team pursues one goal: to give meaning, emotion and depth to the messages of companies and their brands.
Scriptwriting
Live image capture
Production of reports and interviews
Video production and editing
Motion design
Post production
Our creative team will be able to tell you all about it, and together, we'll get the word out about you
Our team of creators accompanies you to develop your ideas and put your projects into images. Our studio integrates motion design and special effects. Depending on your needs and your budget, we are able to mobilize
competent and experienced technicians for each image profession.
We are a video partner and accompany our clients on all aspects related to the design, creation and distribution of their corporate videos. Our teams work with you to establish your acquisition strategy based on video content. We define together the targeting of campaigns as well as the allocation of budgets to the different channels (Youtube, Facebook, Google, Retargeting, etc.). Once the ads are created, we launch the campaigns by integrating all your video content.
We ensure the daily management of your campaigns with a ROI approach (lead generation, web traffic, notoriety, etc.).
We analyze performance and KPIs, continuously optimize campaigns and produce simple, clear and actionable reporting on the effectiveness of campaigns and videos.
Let's work
together
Whatever your needs, objectives, your budget, we have a sports marketing solution for you !
Audiovisual production encompasses all the work involved in the design and production of audiovisual works such as videos, films and even television programs. The scope of the production field is very broad, varied and complex. Human and material resources, artistic vision and strategic vision are elements that a company must take into account to obtain the solution best suited to its needs and objectives.
Video capture requires technique, precision but also quality and professional equipment. In addition to these technical aspects, the video capture also requires a creative and artistic breast of sight developing as shooting and experience. Our sport marketing agency ensures the capture of your videos by our experts to ensure high quality video shots, mixing technicality and beauty.
A commercial is a short video rarely exceeding 30 seconds. The purpose of this type of video is to praise and sell the merits of a product or service in an original and artistic way in order to capture attention. This type of film is broadcast mainly in cinemas as well as on television or on the Internet.
We also offer you videos in motion design or 2D animation. These videos animate visuals in 2 dimensions and mark your footprint, your expertise.
The production of video interviews allows you to easily give the floor to the leaders of a company or an expert in a field. Whether the video is intended for internal or external use, its format is lively and animated. Instill a touch of dynamism and enhance the speaker to capture the attention of the Internet user throughout the interview.