Launch the Ligue 1 TikTok account to reach an international audience.
A creative strategy to produce four original videos a week and interact with a young, international audience. Samba Digital launched Ligue 1 Conforama on TikTok in October 2019 and has managed the daily content with great success. It is now the most followed rights holder in France.
+700k fans in 5 months
50 million views
2 million views per video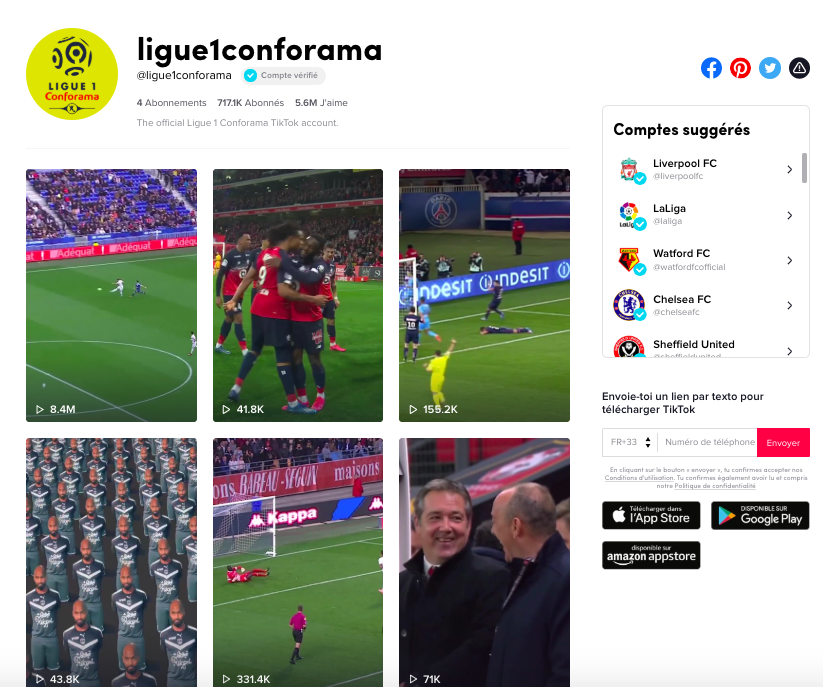 Contact us now to share your aims and increase your reach worldwide through digital.